I have to admit, our Halloween costume situation was pretty desperate yesterday afternoon.
So desperate that I suggested Eko just go as Scooby-Doo.  He wasn't thrilled with the idea of me holding up his ears all day though
We stopped by the costume store again, but their supplies were running low.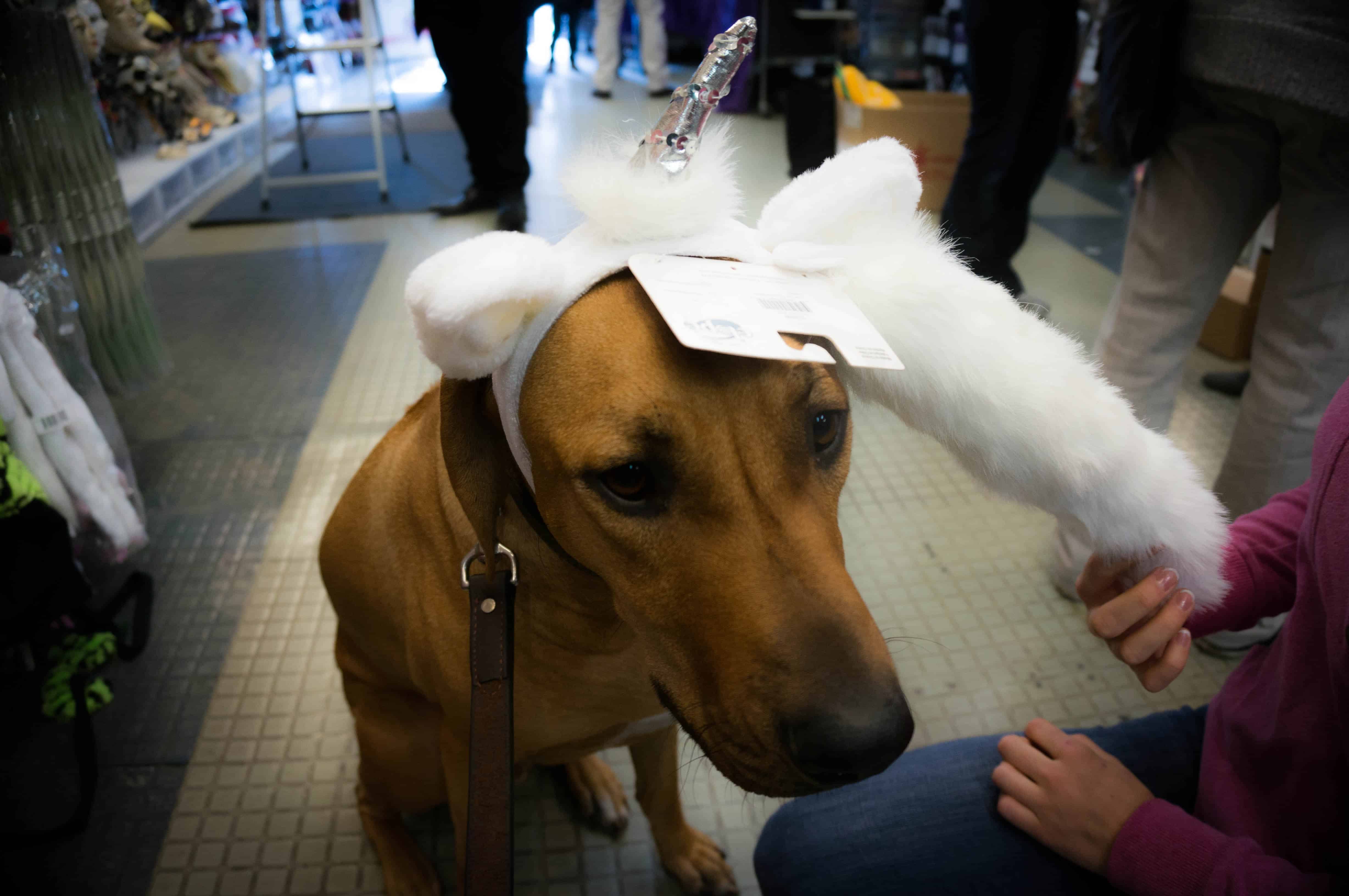 Eko is one of a kind, but this unicorn costume just wasn't the right fit
And at the pet store all the large dog costumes just did not fit right
Things were looking pretty bleak but I decided to make one final stop.  That's where I hit the jackpot. For half price!
Big savings for a BIG costume
I guess the store figured they would never find a dog big enough for the costume, but that wasn't a problem for us.  I have a few more final touches to put on my half of the costume but I couldn't be happier with how things turned out.  Now I can just pretend I had this planned for weeks.
I won't spoil the costume today, but I will say that I hear the clock ticking down until tomorrow's post. A post about remaining forever young…
See you all tomorrow.  If anyone guesses our costume I won't tell but I will be seriously impressed!