Street festival season is in full swing here in Chicago. The block-party style festivals pop up all over the city and always combine good eats with live music and a fun atmosphere. Best of all, the neighborhood festivals are all pup friendly!This weekend we visited the Pilsen section of the city for the Food Truck Festival. There were barbeque trucks, taco trucks and burger trucks. But one truck in particular caught our eye.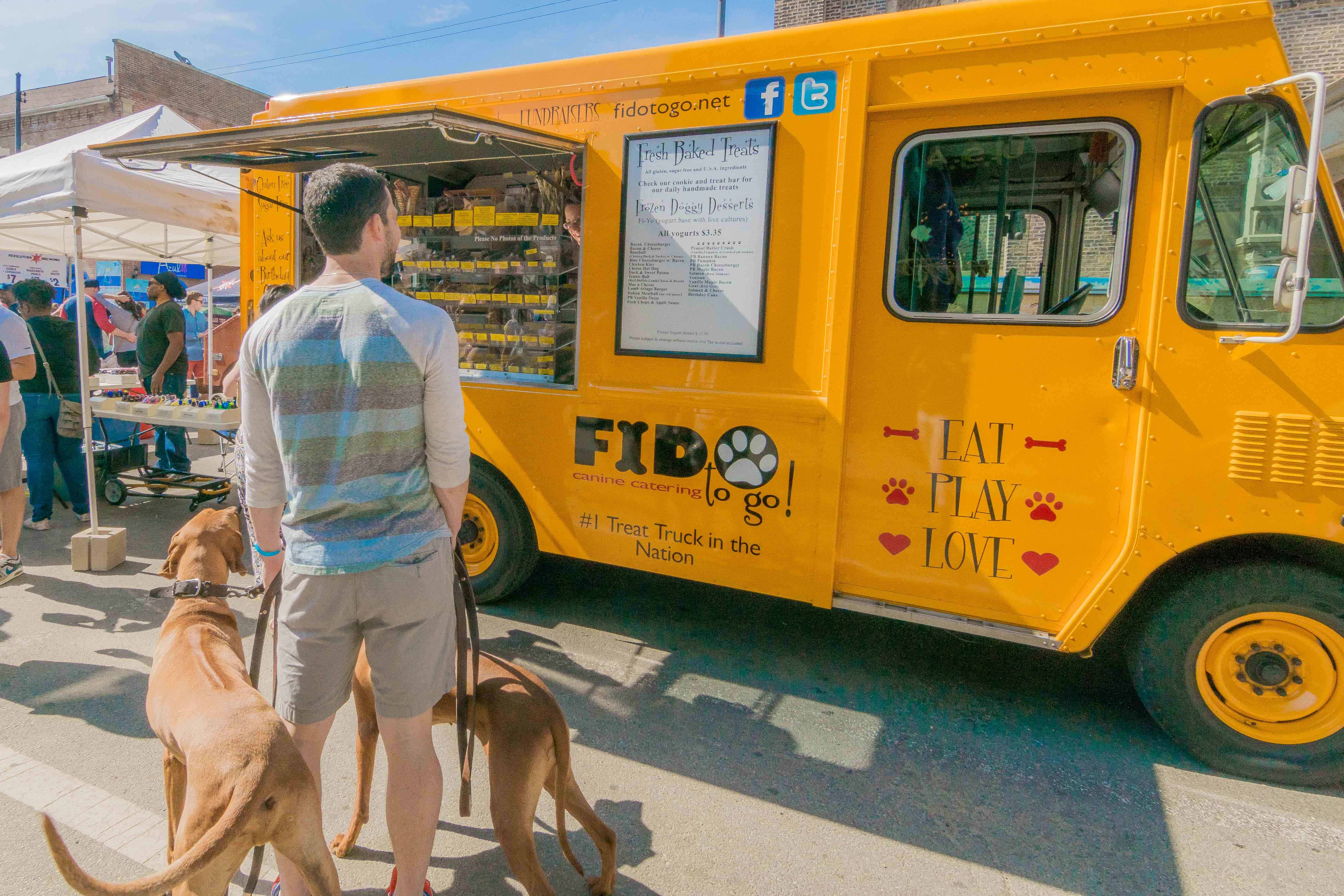 A food truck just for pups! The truck set the pups' tails wagging full speed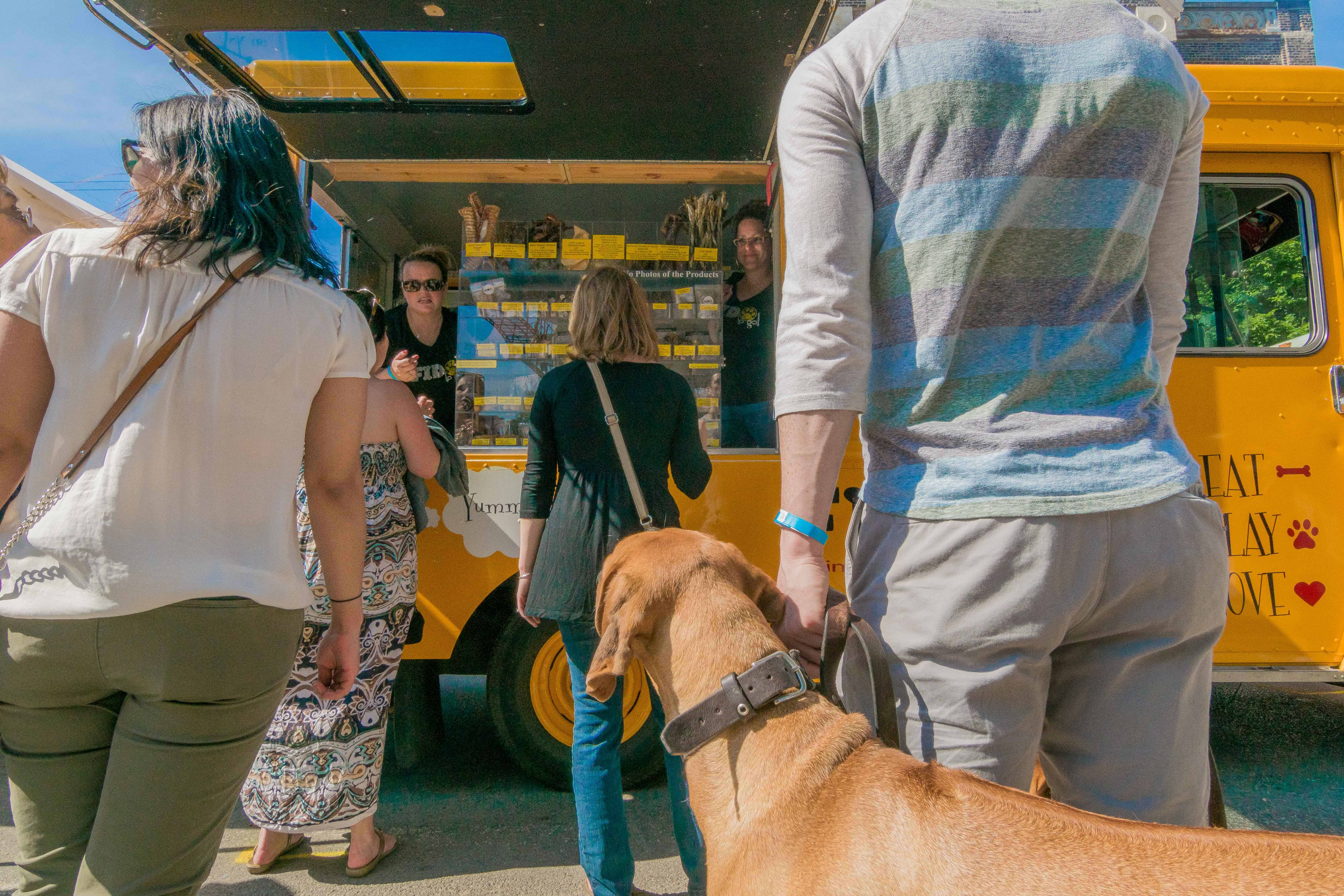 Eko could barely stand the anticipation as we waited in line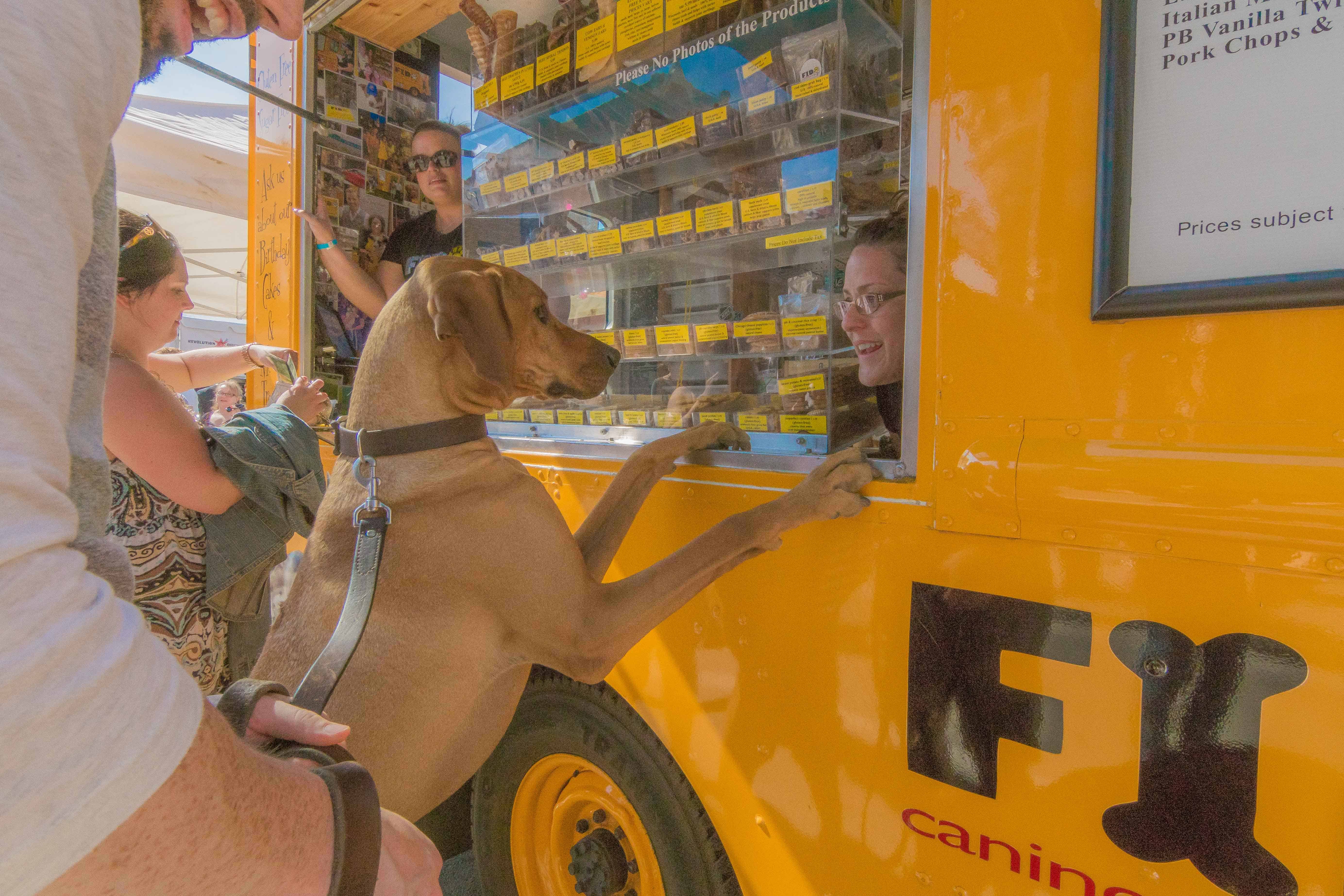 "Hello, I would like all of your treats."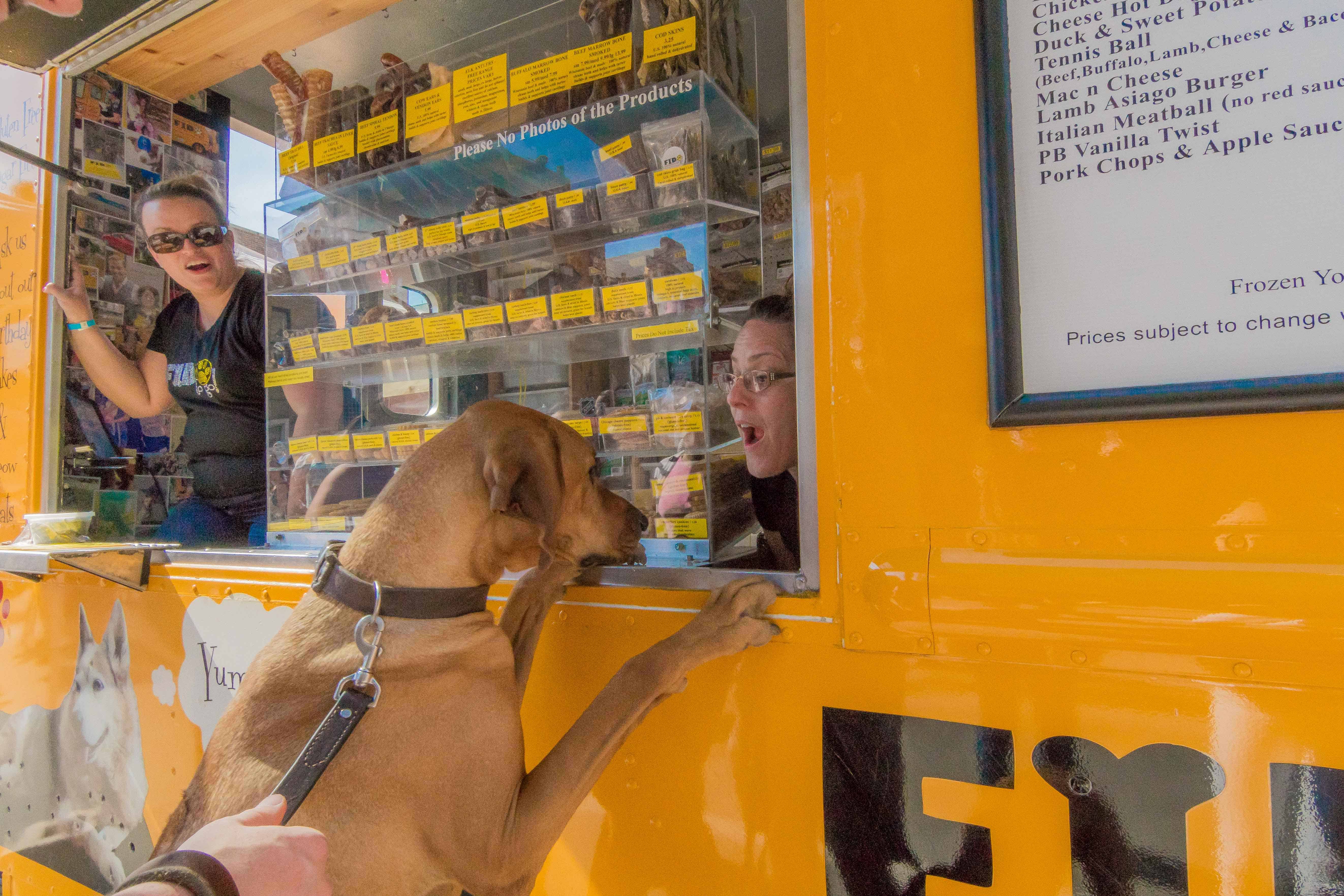 "Yes, you heard me correctly."
"Miss, I believe your coworker thinks I'm speaking metaphorically. I'd like to make myself perfectly clear. I would like to purchase this entire truck."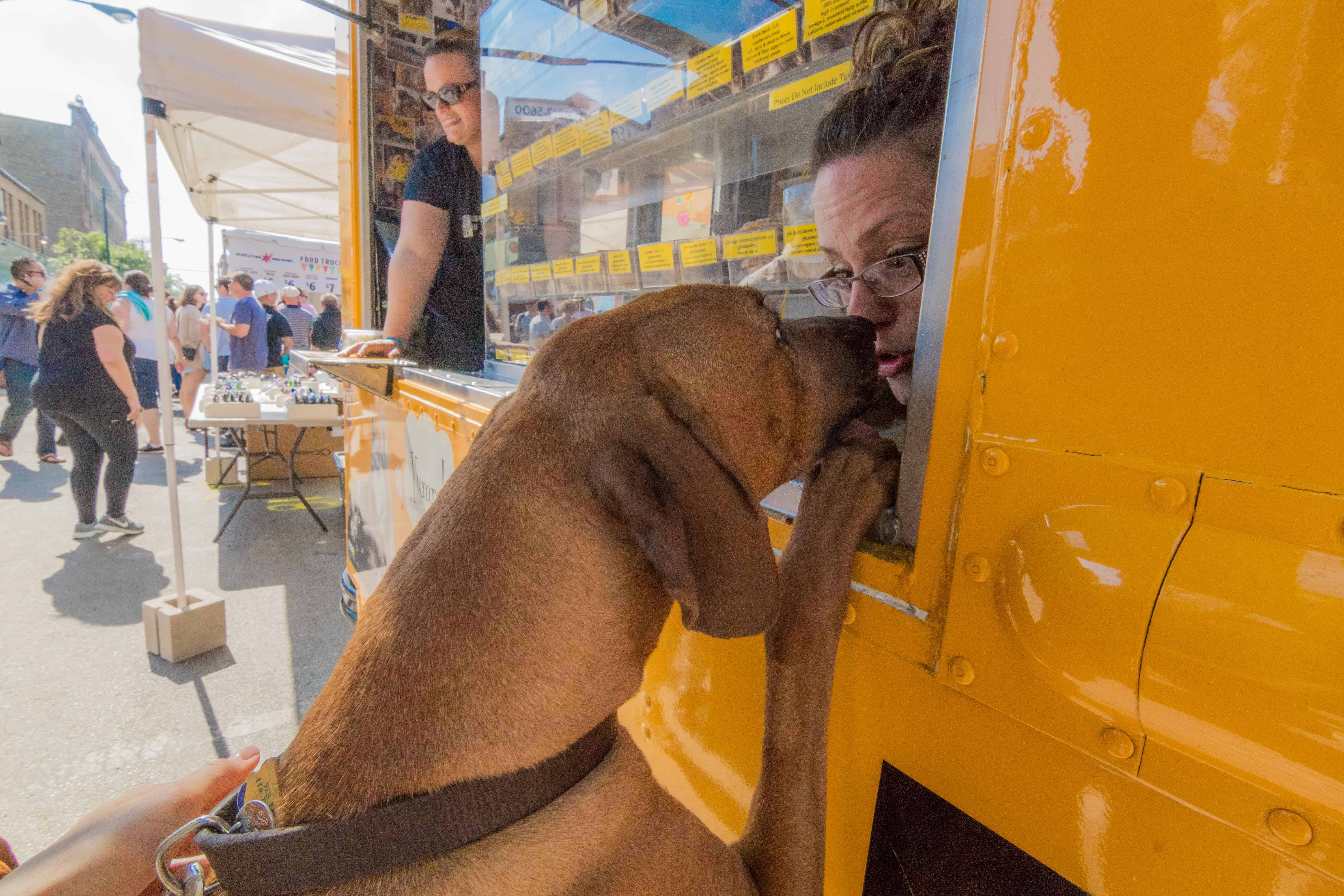 "Money? No money, but I will give you lots of kisses!"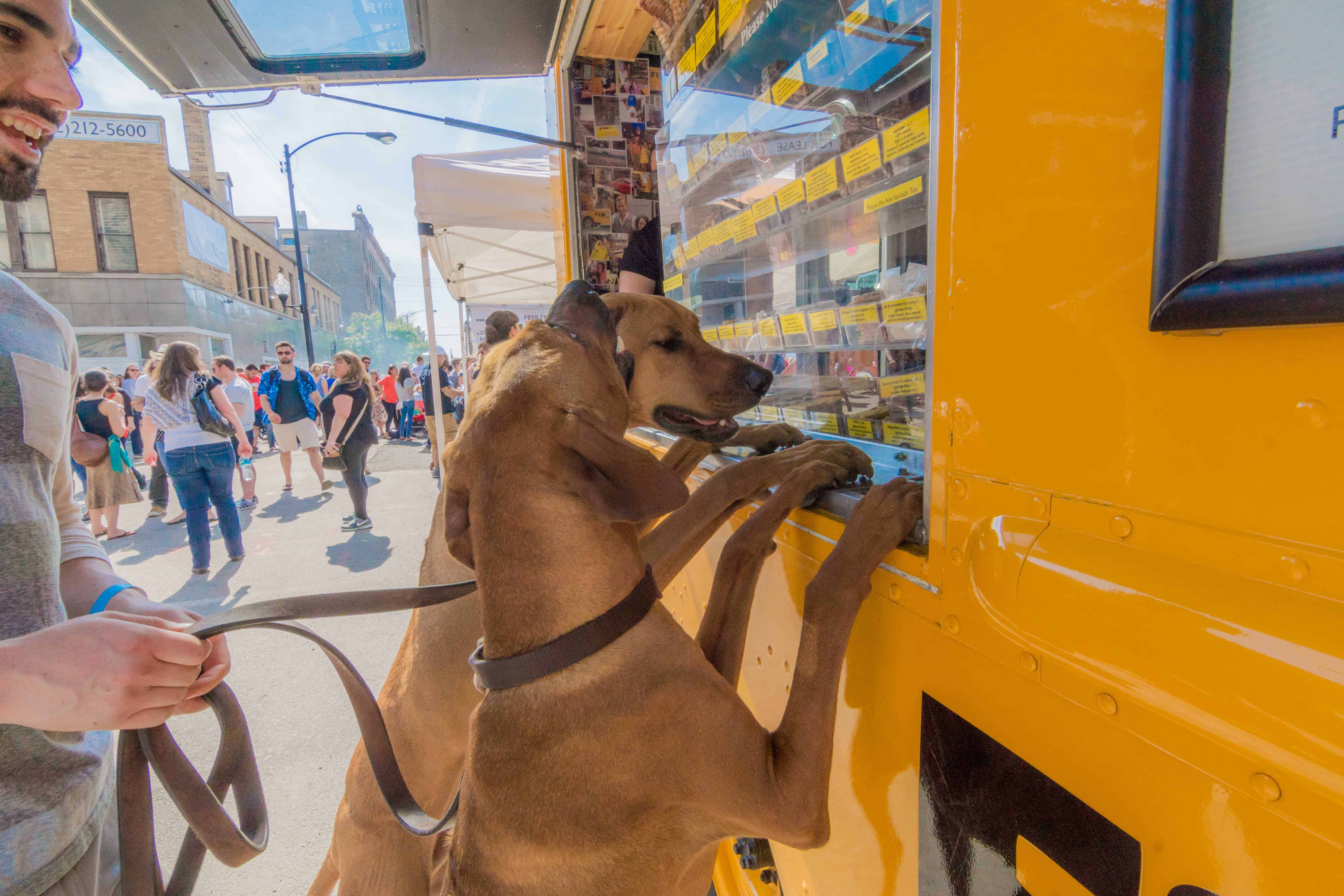 "And yes, I promise to share with this punk, too."
I negotiated Eko down from the entire truck to just one treat each. Frosty Paws is the pups' favorite summertime treat, so I ordered a frozen yogurt snack to help the gang keep cool.
Dessert is served!
He didn't get every treat in the truck, but Eko sure got a good one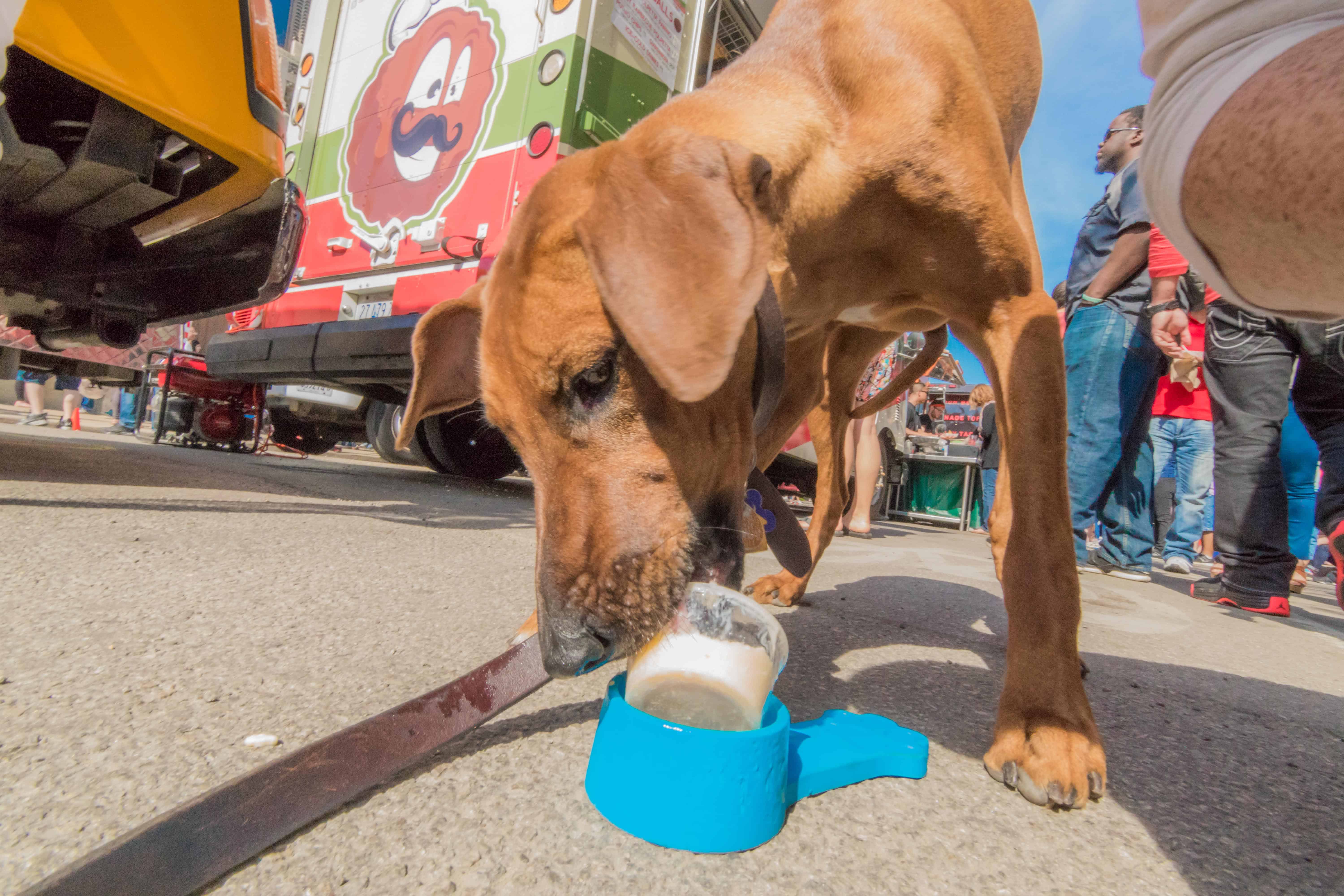 Manners? Who needs manners?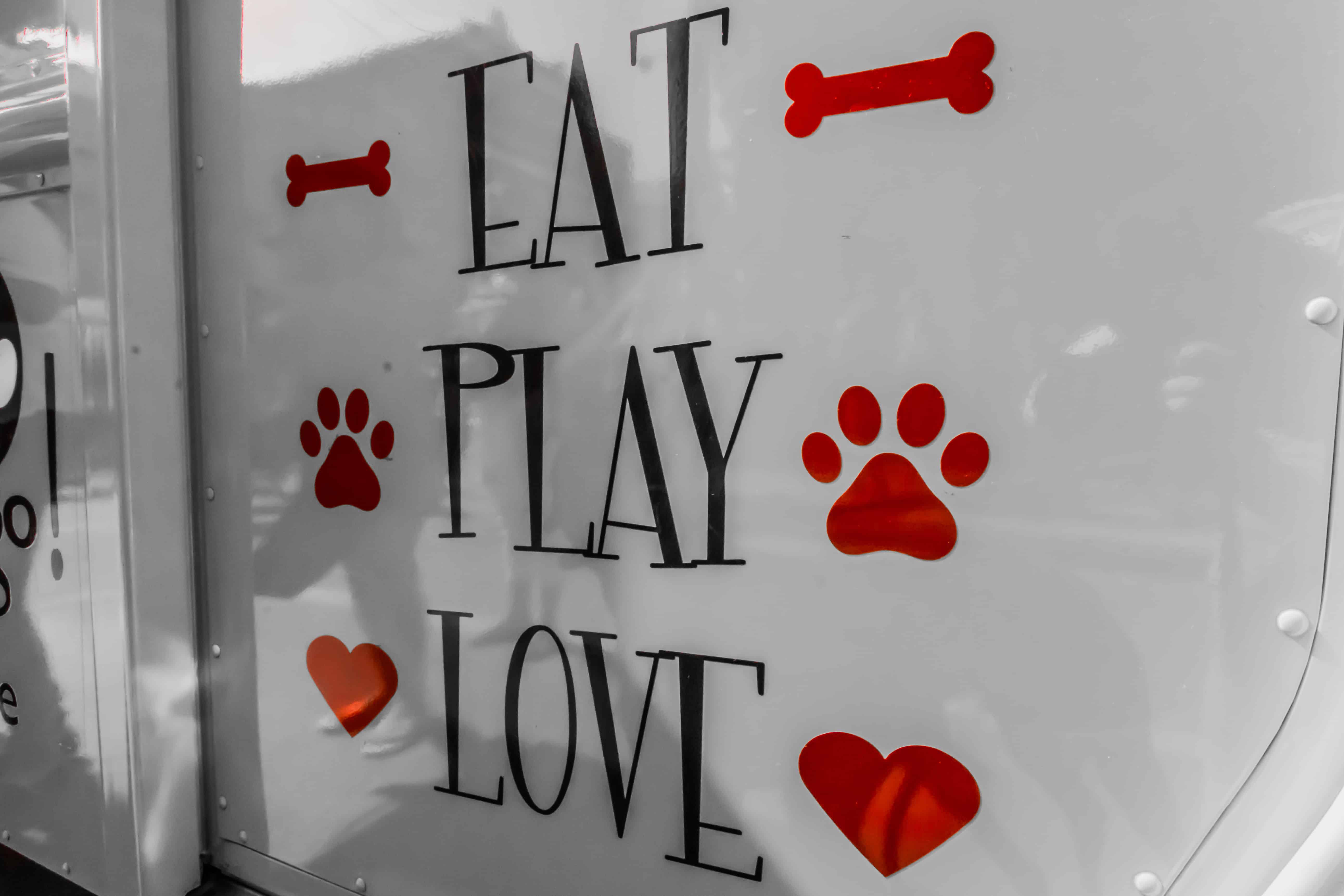 Thanks to the gang at Fido To Go for helping us have a great time
After chowing down on their delicious treats, Eko and Penny lay down to soak up some rays and soak up plenty of affection from festival goers. Not a bad way to spend an afternoon!
I'm looking forward to the rest of festival season and you can be sure the pups are too.