At night Eko and Penny sleep in their super-double-beds below our baseboard. 
When I say "Get to your bed!" the pups know we're turning in for the night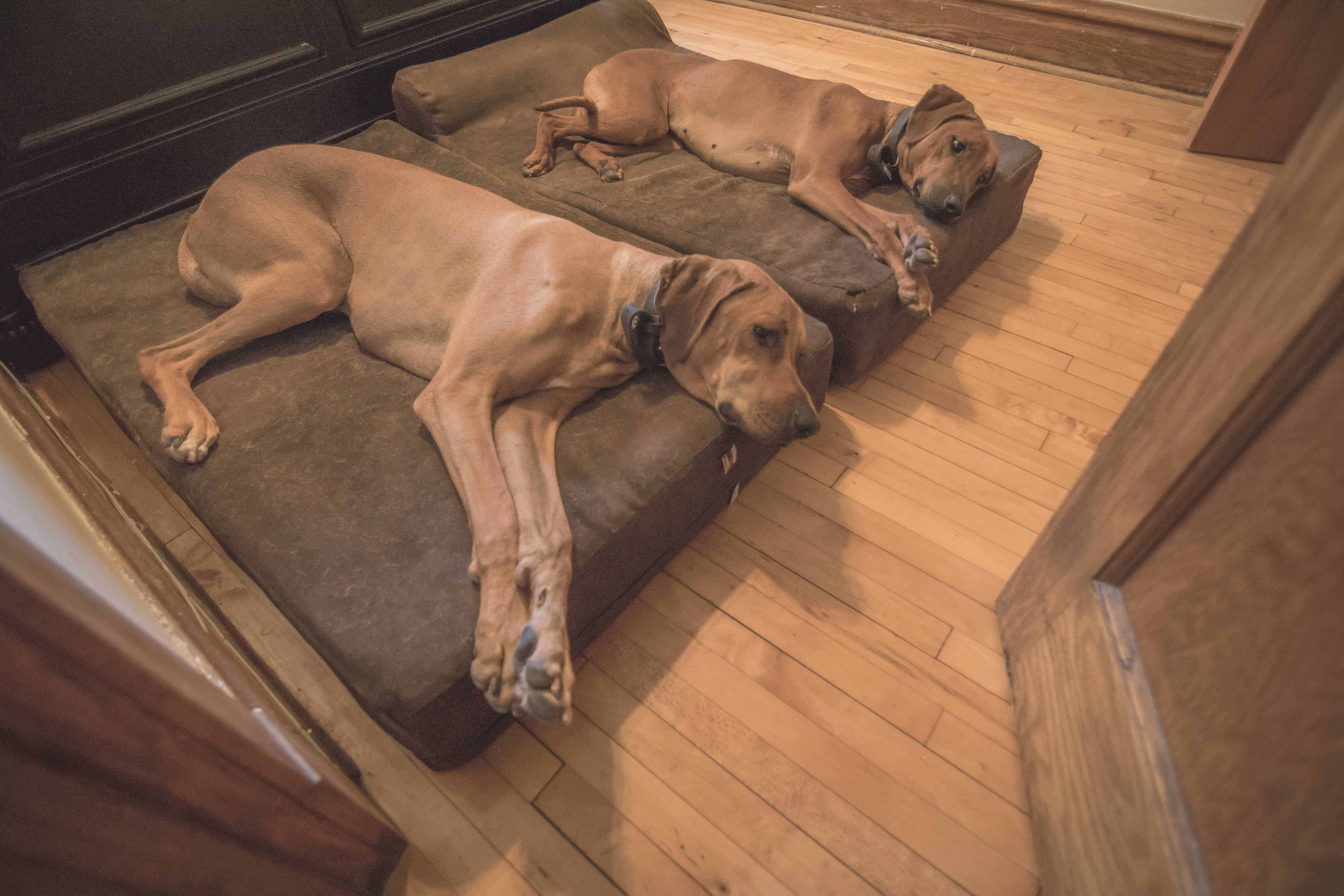 And thankfully they're both expert sleepers
Somewhat by accident I've trained the pups to only wake up to the alarm clock of my voice. Specifically when I say "Gooooood morning baby dogs!"
It's a good trick for keeping the pups in bed when Emily wakes up at 4am for work. Instead of popping up and begging Emily for an early breakfast, Eko and Penny know to catch a few extra z's.
But the Will-alarm clock occasionally malfunctions and sometimes the pups feel compelled to take matters into their own paws. I know that's the case when I wake up with the feeling I'm being watched. I'll slowly turn my head towards the baseboard and inevitably see this: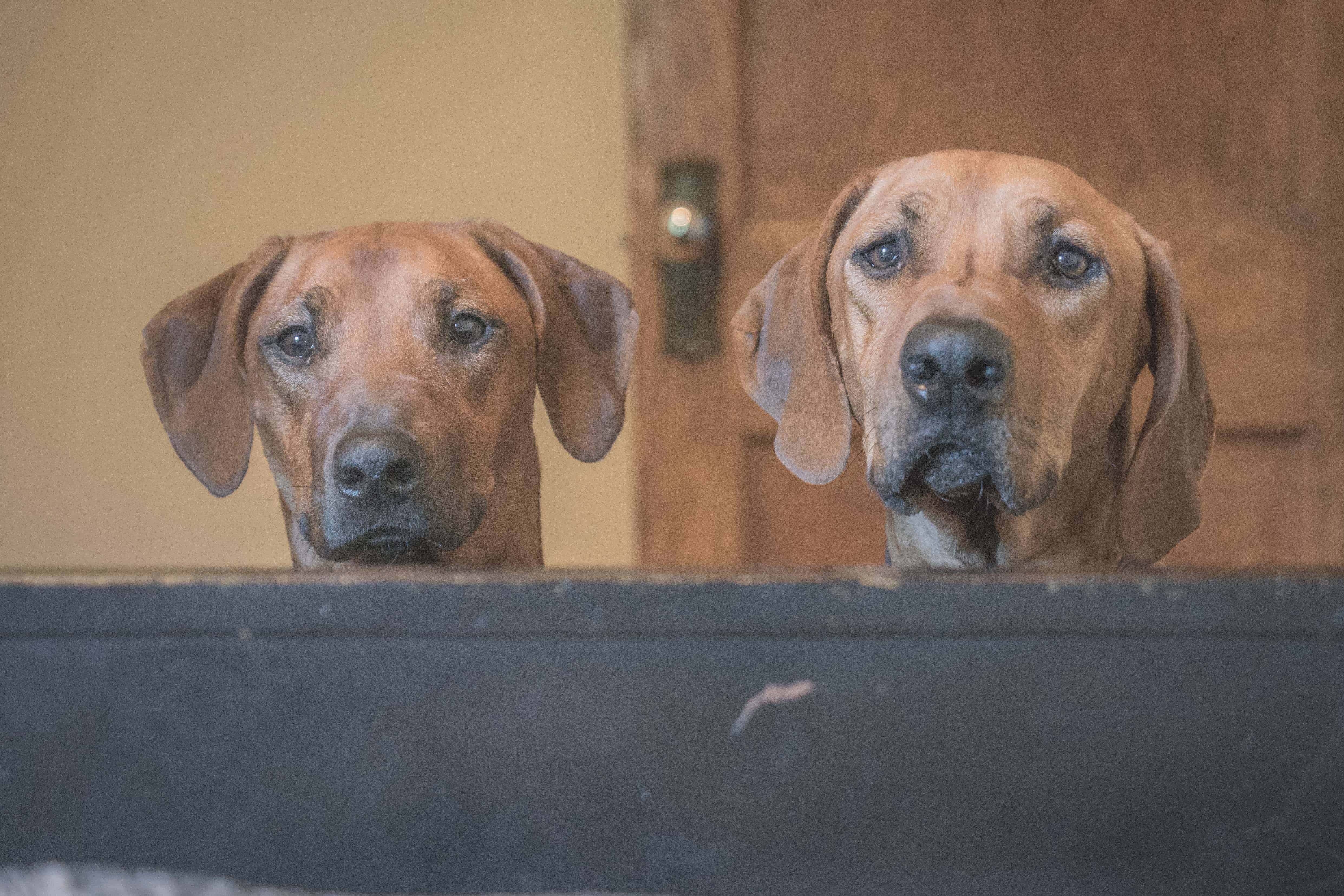 "Well, hello there Will"
I pretend I don't see the pups, but there's no fooling them.
"Penny, Operation 'Be Too Cute To Ignore" is a go. Head to phase two."
What's phase two, you ask?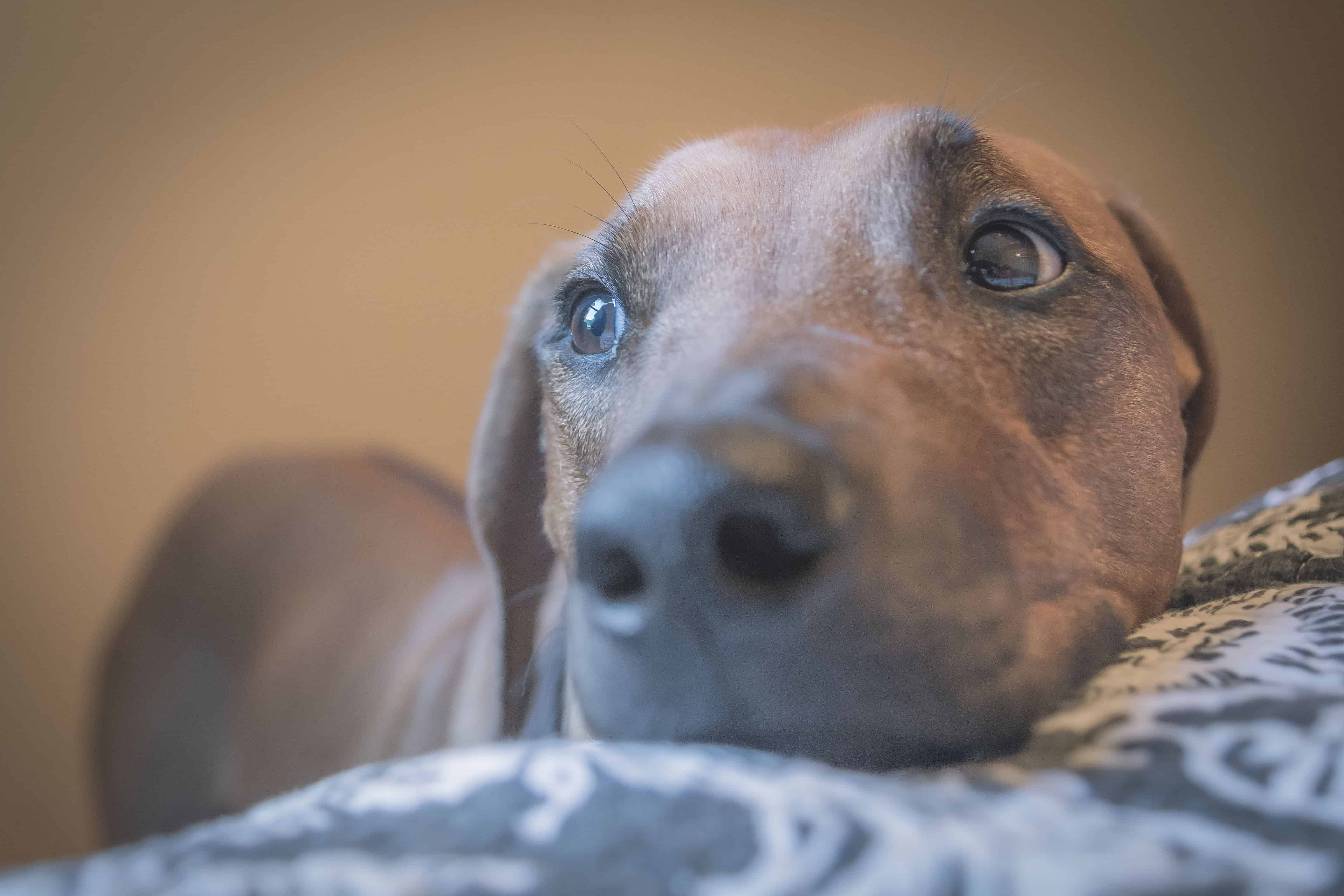 Penny puts the edge of her head on the bed and lays on the puppy-dog charm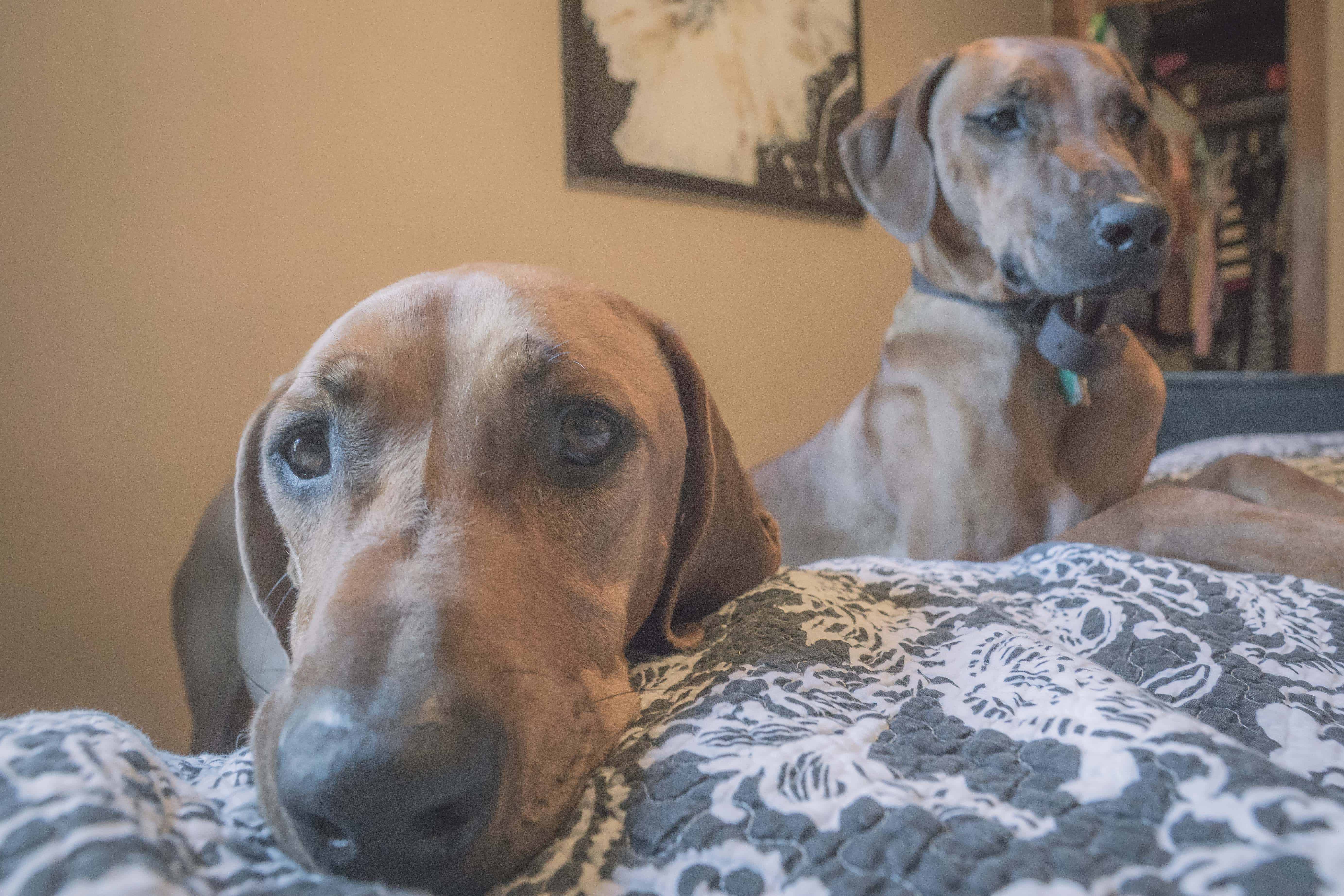 Eko then adds some nice deep breaths on my face
At this point, both the dogs and I know they've won. There's no delaying the day. Even if it's a little early or I'm a little tired, I can't help but start the day with a smile when I have these two waiting for me.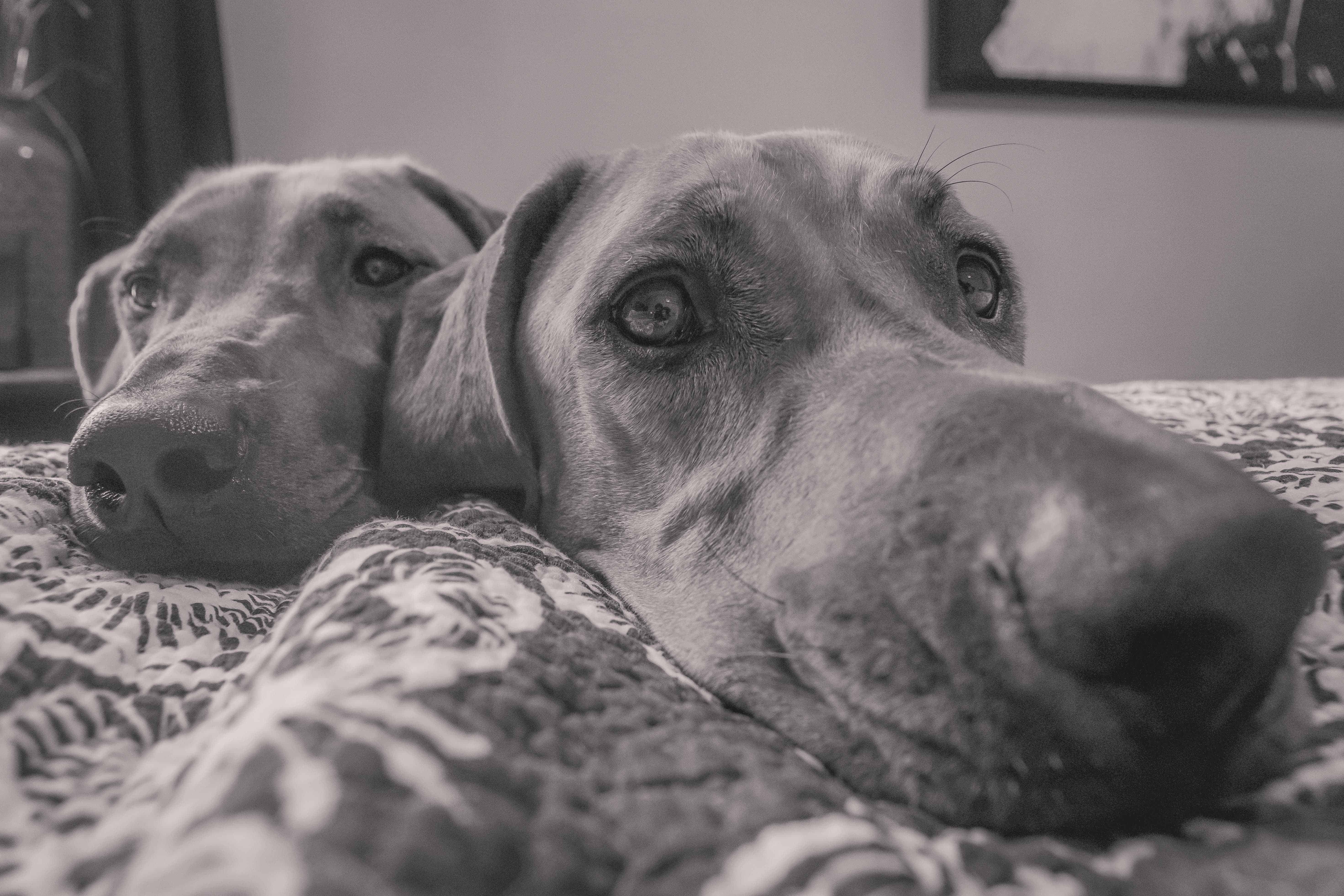 "Morning, sunshine!"
Eko and Penny will sleep through anything, except for breakfast!
What's your morning routine with your pups?