Yesterday I mentioned how our time with Riley reminded me how much I would like to get Eko a little sibling one day.  Sure it is great dreaming about all the fun stuff, but I also got to thinking about the practical aspects as well.  First and foremost, I wondered about what the best techniques are for walking multiple dogs at once.  I have seen master walkers handle a whole pack of pups on loose leashes, but how do they do it?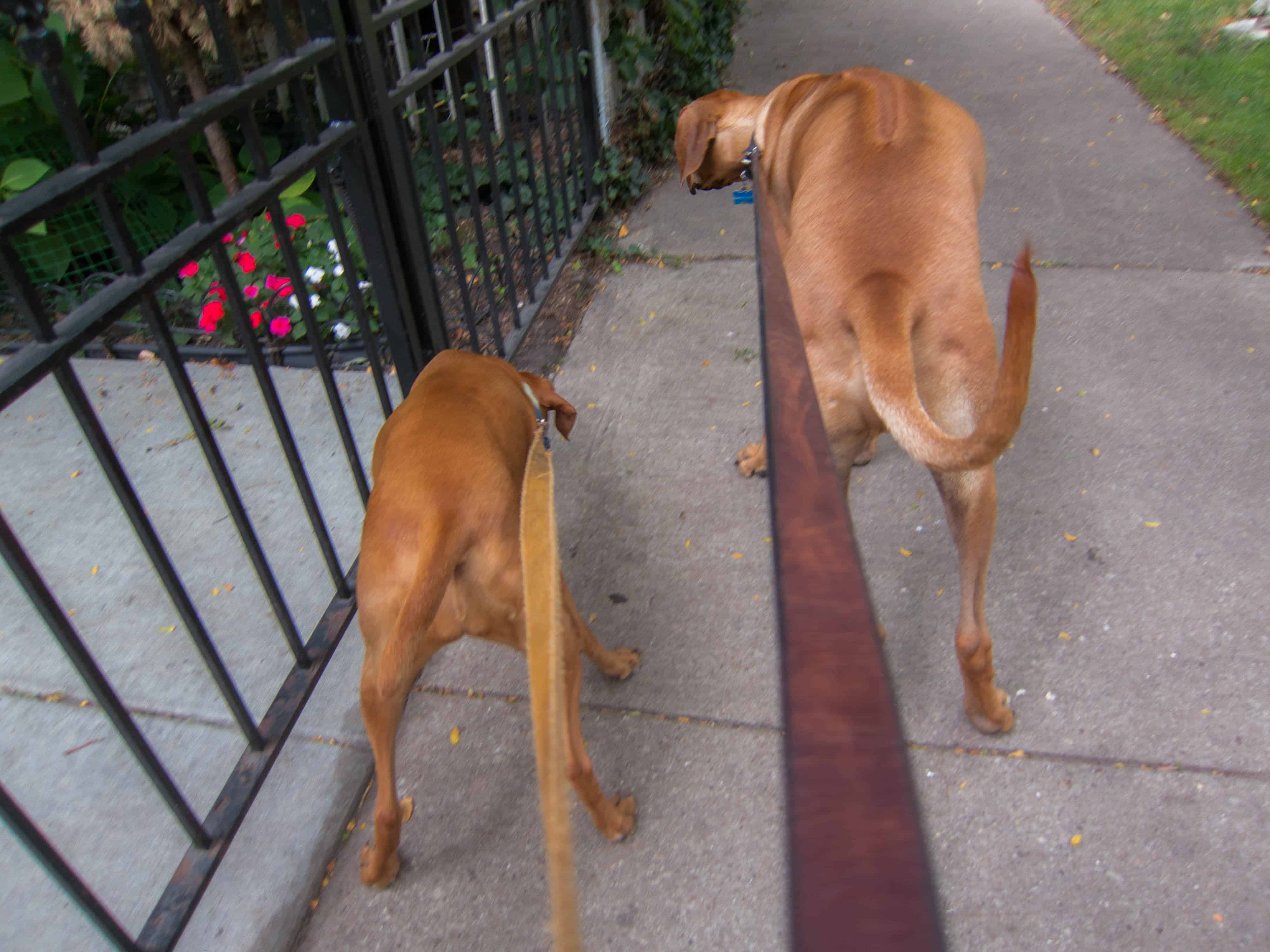 When Eko and Riley caught sight of a rabbit they both lunged forward
And I did my best to implement a "we don't walk unless both leashes are loose" rule
My walks with Eko and Riley were by no means perfect, but I felt we made some progress.  Although now I'm not so sure.  It was easier to have a leash in each hand, but I felt like a bit of a sidewalk hog.  I have seen dogs share a sled-harness type leash that keeps them close together, but I don't think that would work for dogs of markedly different size.  I also realized that when walking two dogs, personality is an important consideration as well.
Scout, my mom's dog is naturally a much slower walker than Eko
And Dutch, my brother's dog, is a fast walker but loves to make frequent stops to smell just about everything
Like anything else, time and practice are key factors but I need to figure out exactly what I should be practicing in the first place.  There are a lot of different factors to consider.  I'm sure there are a number of solutions and strategies here so if you are someone who has experience walking more than one dog at a time I would love to hear some tips.  Thanks!