Yesterday I learned the hard way that you should always wear your raincoat when you're in the Pacific Northwest.  The rain takes an occasional break, but it never stops!  It wasn't raining when Eko and I left for our morning walk, but before we made it around the block we were caught in a torrential downpour.
We dried off, I wizened up and got a jacket, and then we went to check out some local pet stores.  Our first stop was supposed to be The Pearl Retriever, but apparently that store closed down and they didn't even bother to call me or Eko to let us know.  Undeterred, we made our way over to Urban Fauna.  Urban Fauna is an eclectic store which stocks both well known and niche products.  Usually all Eko wants to do in pet stores is steal treats, but he found something even more interesting to check out at Urban Fauna.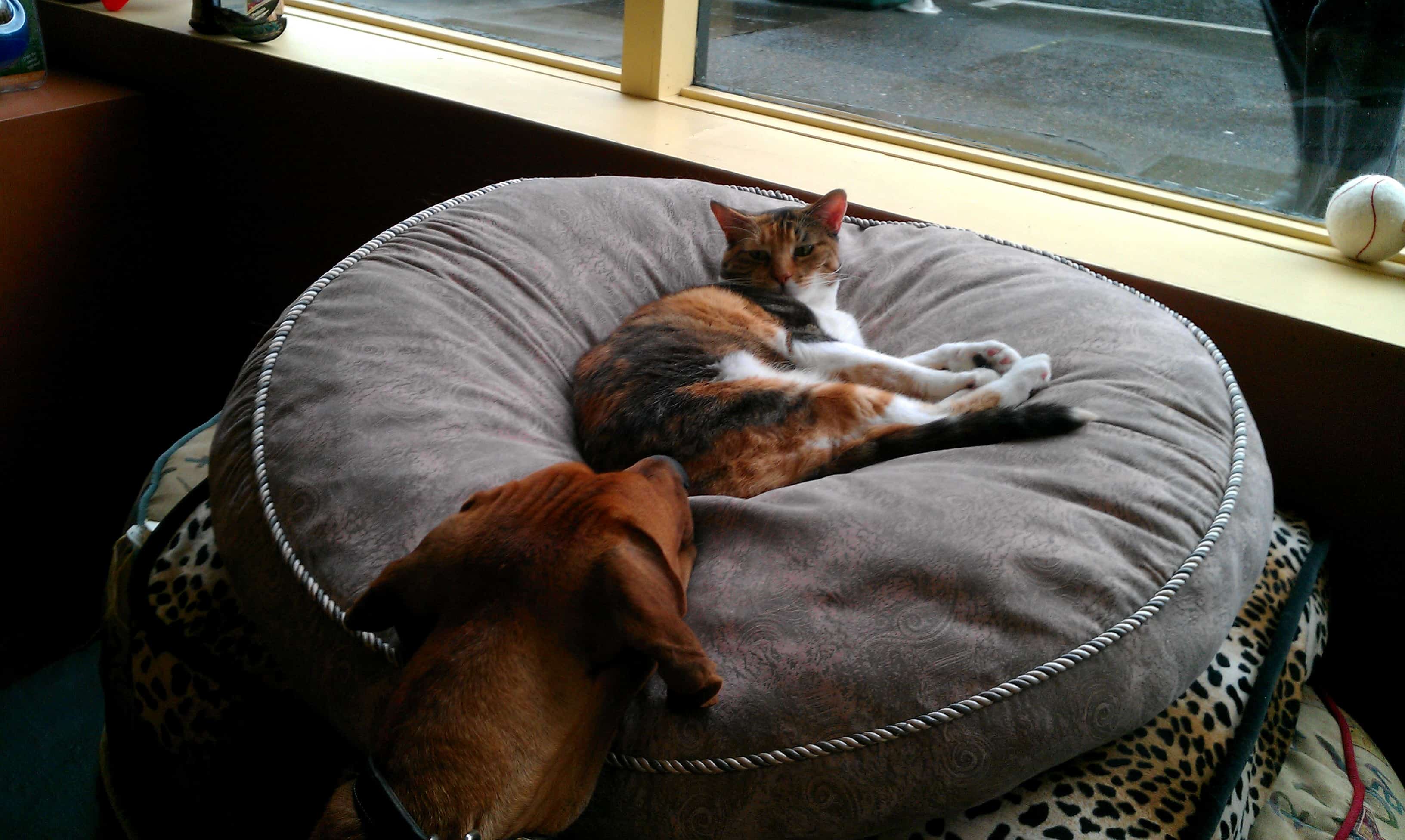 "Can I help you, dog?"
Pet store cats have probably seen it all, but nevertheless I was impressed at how little this cat cared about what Eko and I were doing.  Even while whining at close range, Eko could only get the cat to give him a dismissive yawn.  We picked up some locally made treats for Eko and then felt it was best to move on from the cat's kingdom.
Next up was The Hip Hound, a store which lived up to its name with a wide variety of gear and products for stylin' pups.  I also appreciated Hip Hound's golden rule.
I need this sign for my house.  And my house is a car. So I guess I need this sign to be a bumper sticker
As we walked around the Pearl District I saw dogs accompanying their owners into a number of different types of retail stores.  And if a store doesn't allow your pup to accompany you, the city has you covered with its leash friendly benches.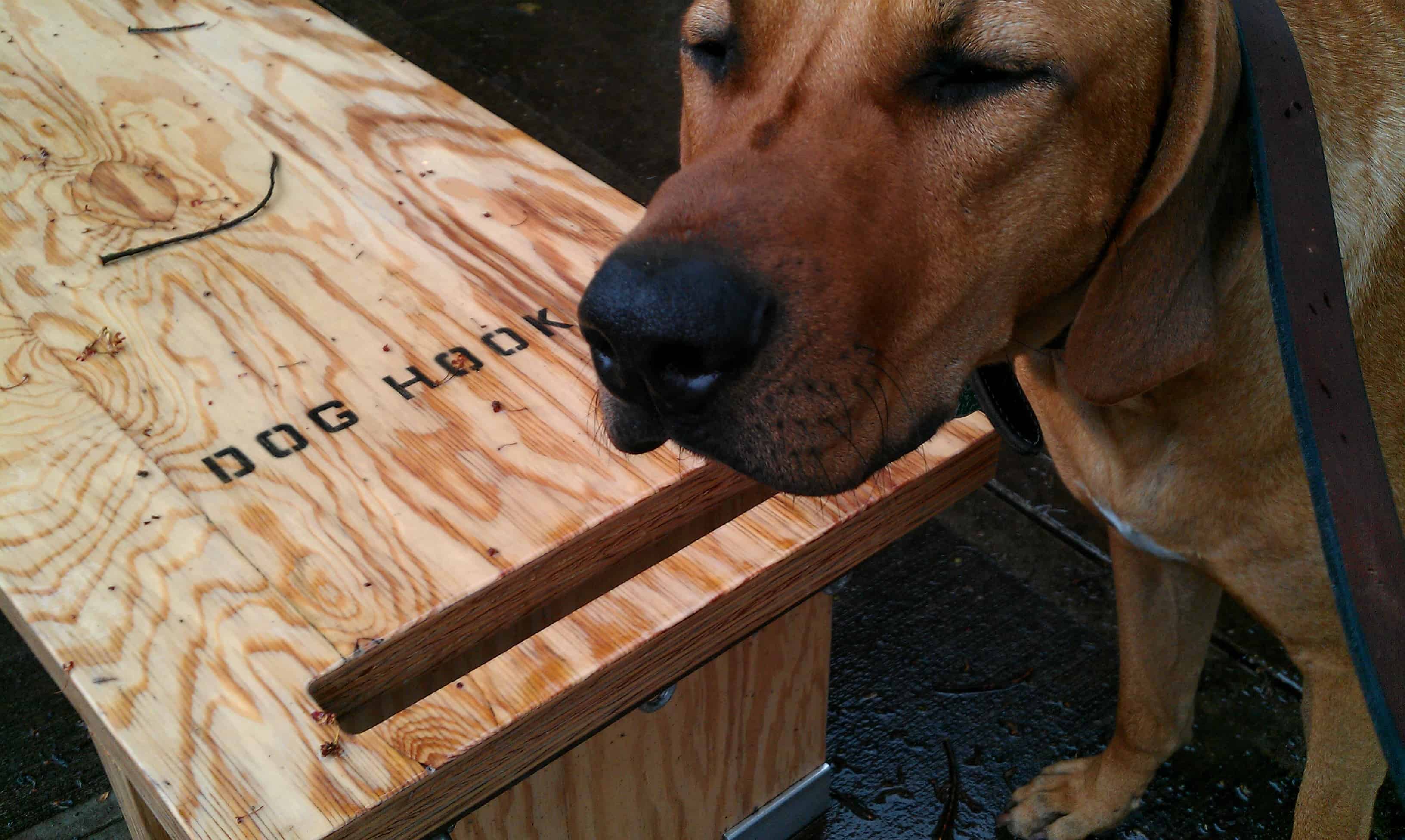 Eko gave his sad face when he thought I was going to hook him up in the rain.  He was thrilled to know I just needed a photo
Did I mention that it rains a lot in the Pacific Northwest?  Because it's pouring again today and we're getting a bit stir crazy.  We'll find a way to stay entertained, but if the rain doesn't blow over tomorrow we're going for a hike regardless.
"Will, we're bored."
Lastly, I have to ask you guys to bear with me for the rest of the week in terms of photos.  The camera shop let me know that the problem with my camera is one only the manufacturer can deal with, so I have to mail it in.  We'll have to rely on Eko's good looks to save the day, but then again, that's how it always works around here!