Still no real snow to speak of in Chicago this year, but a few light flurries and near sub-zero temps have people tossing around a lot of rock salt. The salt is by far the harshest part of winter for the pups' paws, so this week seemed like the perfect time to introduce Penny to wearing boots.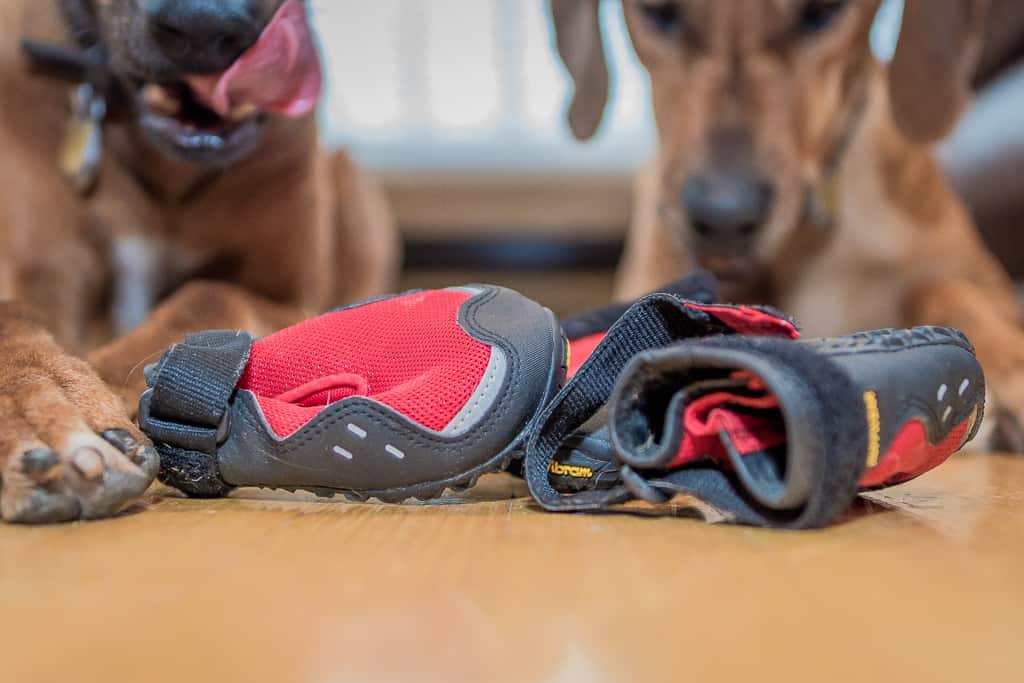 At first Penny thought the boots were for her to eat
But after a quick consultation with Eko she learned the ruff truth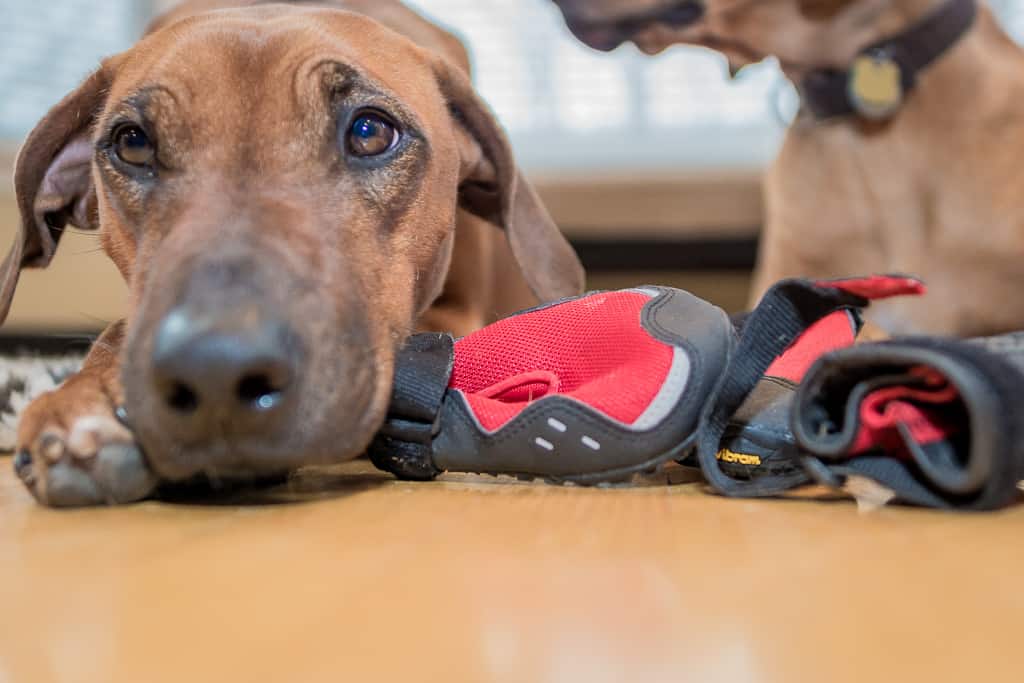 "Aw man, I have to wear these things!?"
 Eko gracefully showed Penny the ropes of her new kicks. Then we spent some time practicing indoors
But boots are made for romping, so we suited up for a test-drive. The dogs generally don't need boots at the beach, but I thought an off-leash trip would make it easier for Penny to find her snow-legs
I watched some hilarious wobble-legged-high-stepping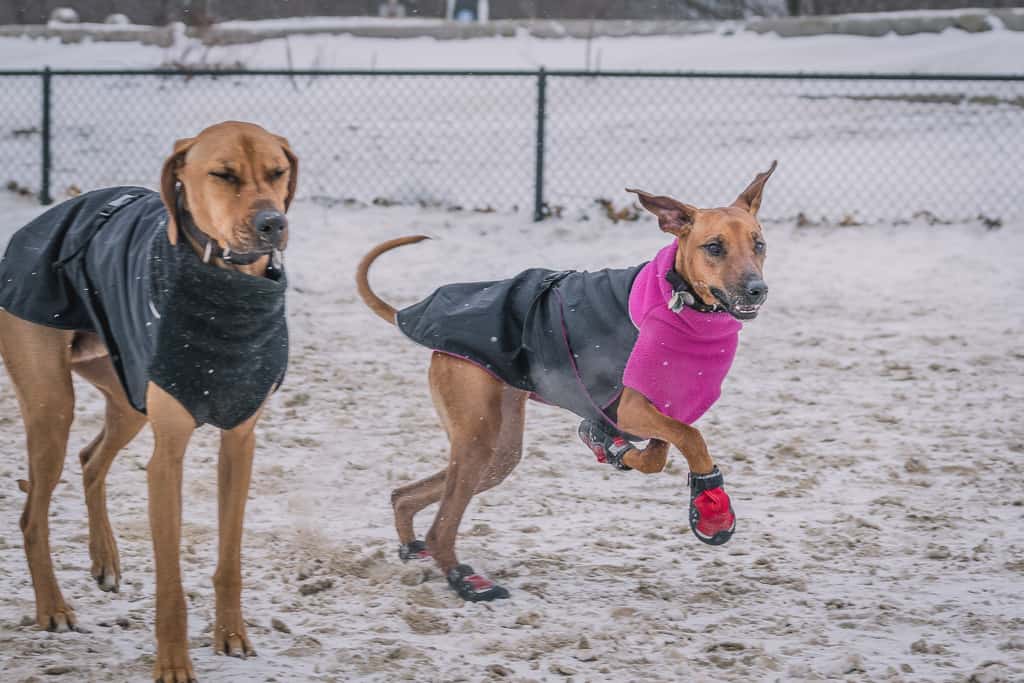 But my fearless pup quickly took to the new challenge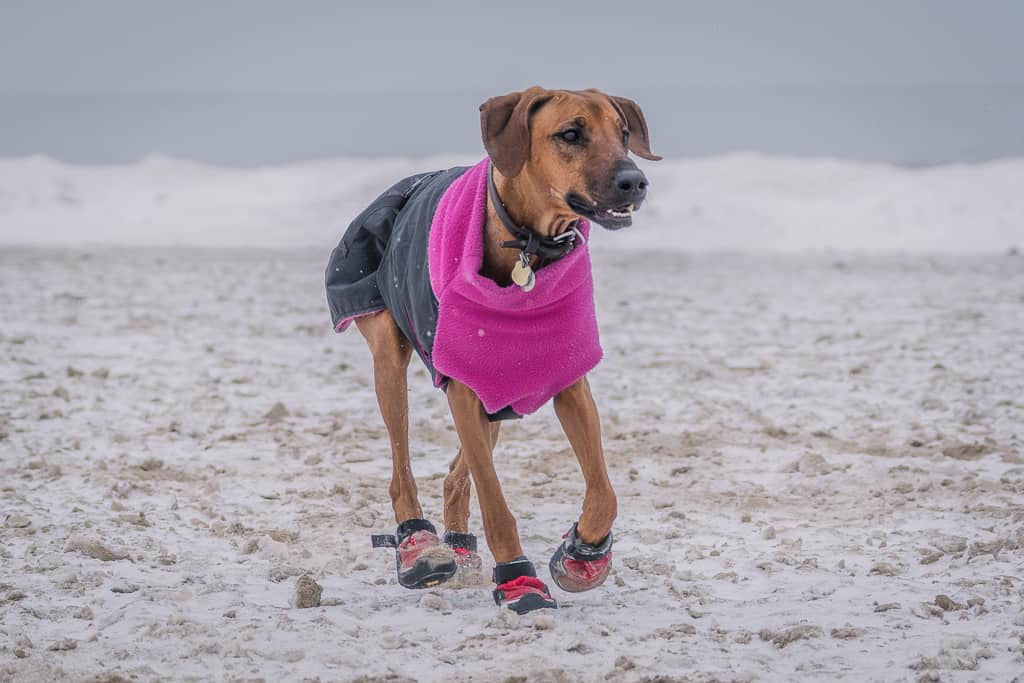 Penny cruised around the beach like a total pro. Between her jacket and her boots, Penny is both fashionable and functional for the season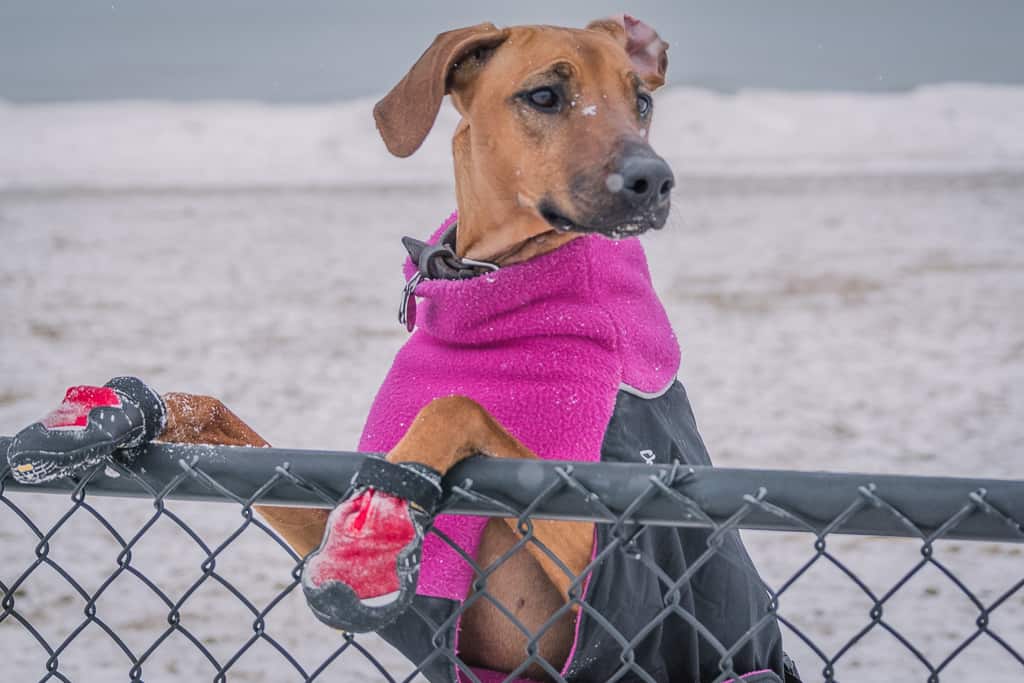 Winter, do your worst!
And yes, OF COURSE I took video! I don't think anything can top Eko's first time in boots, but it's still pretty cute. Check back tomorrow for all the highlights.