I make an effort to stay up to date on the latest dog training techniques. I check out videos from various trainers, read the newest 
literature from veterinary behaviorists
, and Eko and I
frequently test the science for ourselves.
So it may seem counterintuitive when I say the more I learn about training the more I learn I need help training Penny.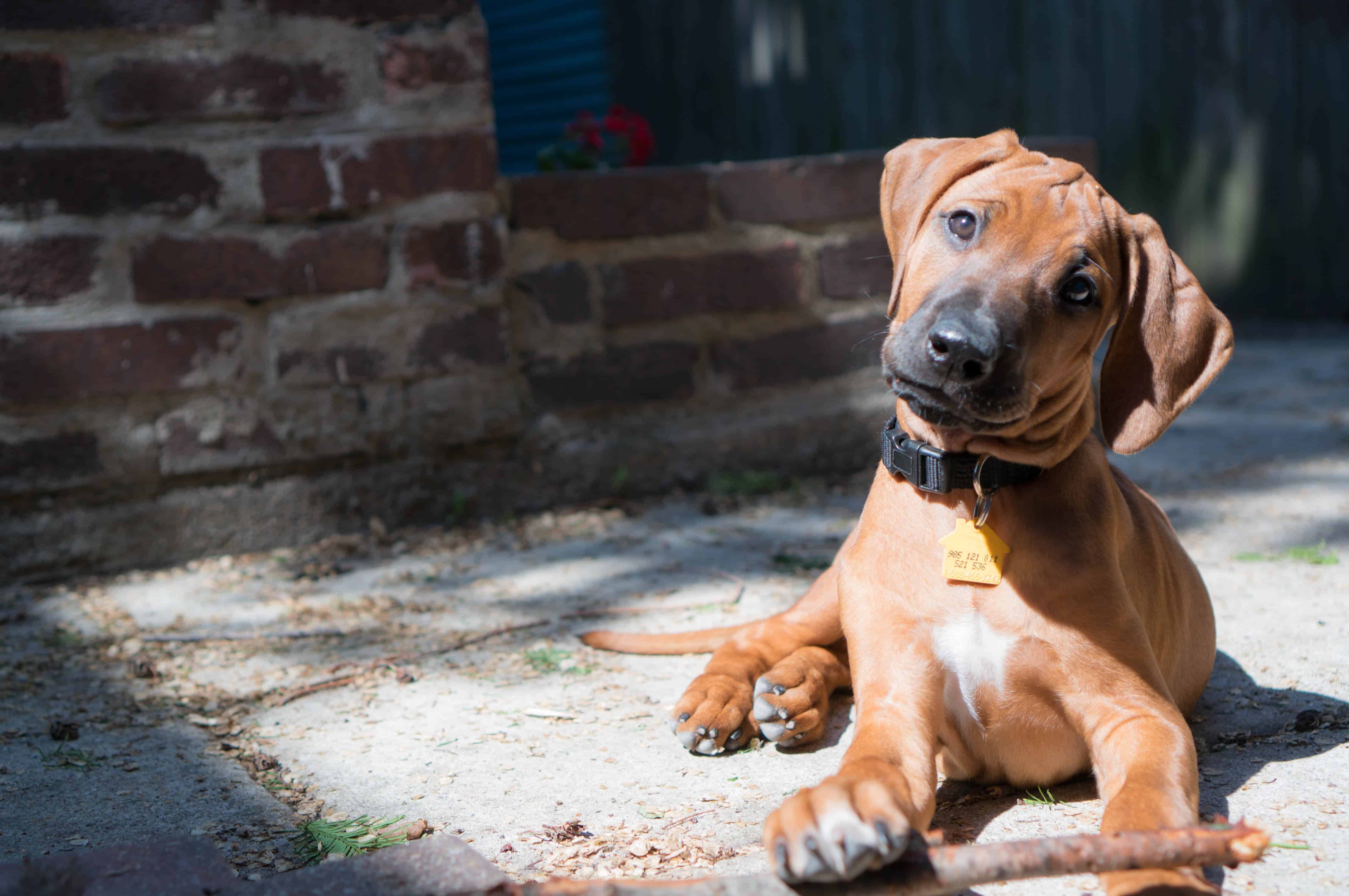 "Huh? Will, that don't make no sense."
With Eko I used positive reinforcement and clicker training (well, using my voice as the clicker) with great success. As usual, I was feeling pretty hot about my skills. And as usual, this feeling was immediately followed by me getting taken down a few notches. Thanks to Eko's breeder's insistence, I enrolled Eko in a puppy training class. I prepared to show off our skills the first day of class, with the only problem being Eko did not listen to a word I said.
I learned the valuable lesson that your dog does not know a command until they know it everywhere. And so no matter how good I think I am as a trainer, now or in the future, I will always enroll my dogs in a group training class. Puppy class allows you and your pup to work together in a highly distracting environment.  Additionally it's offers time for some vital socialization with other pups of a similar age.
We had our first meeting this week at Anything is Pawzible and found a spot in the back of the class. Old habits die hard, I guess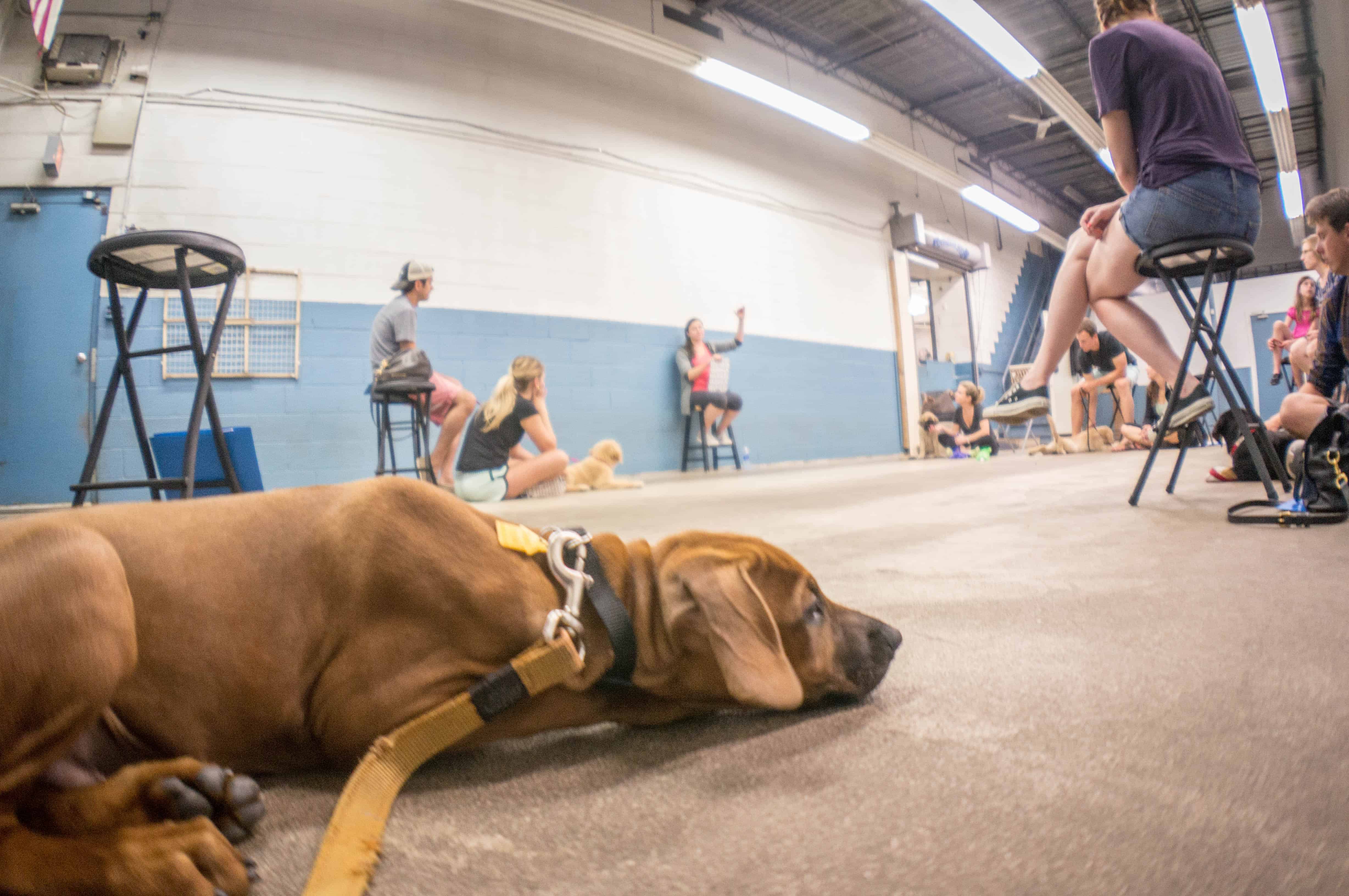 Penny was desperate to play with the other pups, so while the instructor spoke we had the chance to work on her patience and manners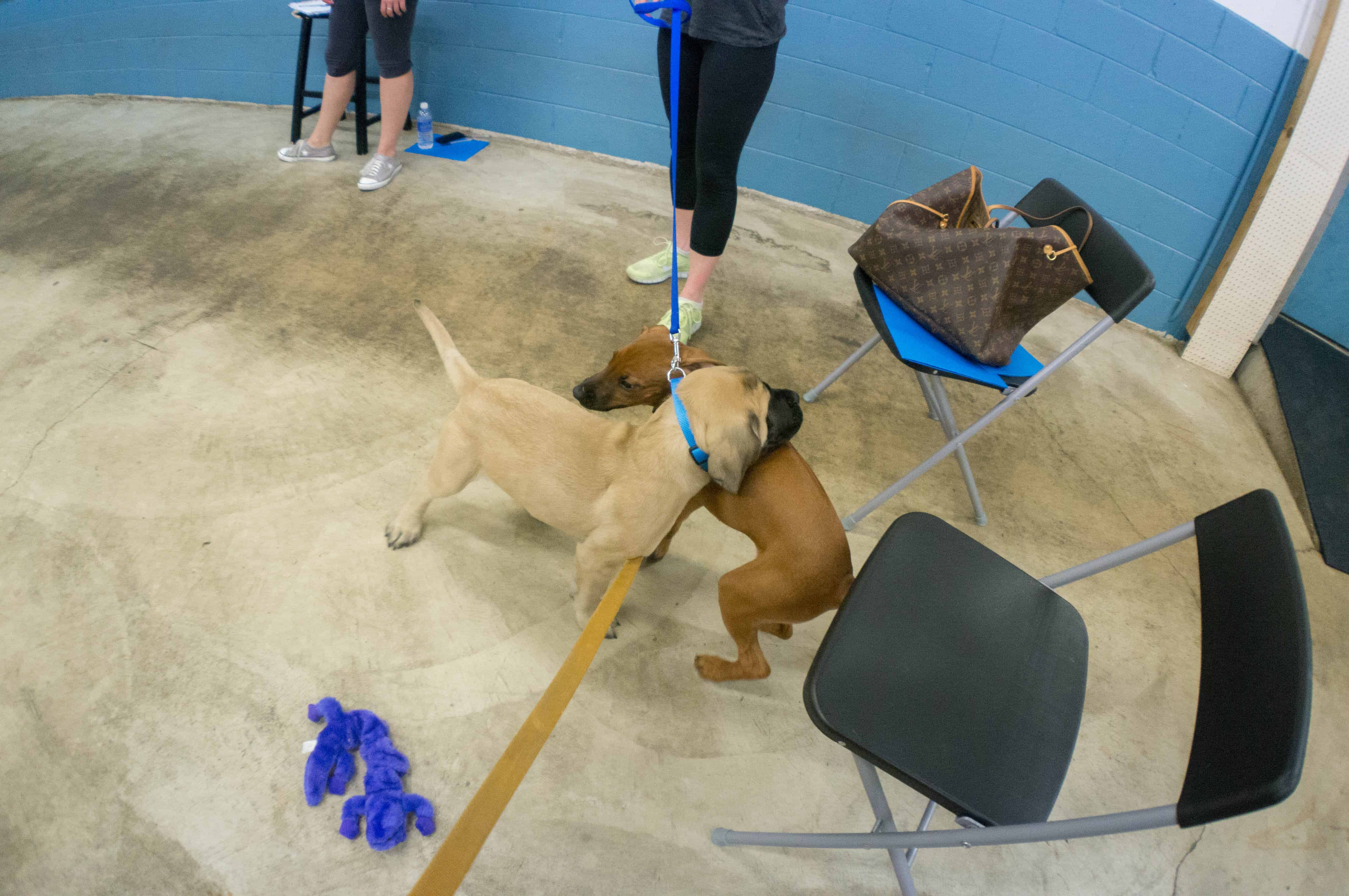 And yes, we had some fun on-leash introductions as well!
For the next six weeks these puppy classes provide a unique opportunity to foster, measure and challenge our obedience work. Puppy classes were invaluable for Eko's development and I know they will be similarly important for Penny. The classes also tire Penny out, so everyone is a winner.
A catatonic Penny = a blissful Eko
Whether you have a puppy or and adult dog, there are some amazing benefits to the structure of group training. I would highly recommend you check out some local training facilities in your area. If nothing else you can find out when the puppy class is and go and ogle at the cuteness!