Despite the pup's attempts to
breastfeed on him
, Eko is starting to warm up to the little girl. Yesterday he was casually indifferent while today he is mildly curious. Progress! I think he's beginning to realize he and his little sister have more in common than he originally thought. 
For example, Eko used to think his napping style was unique…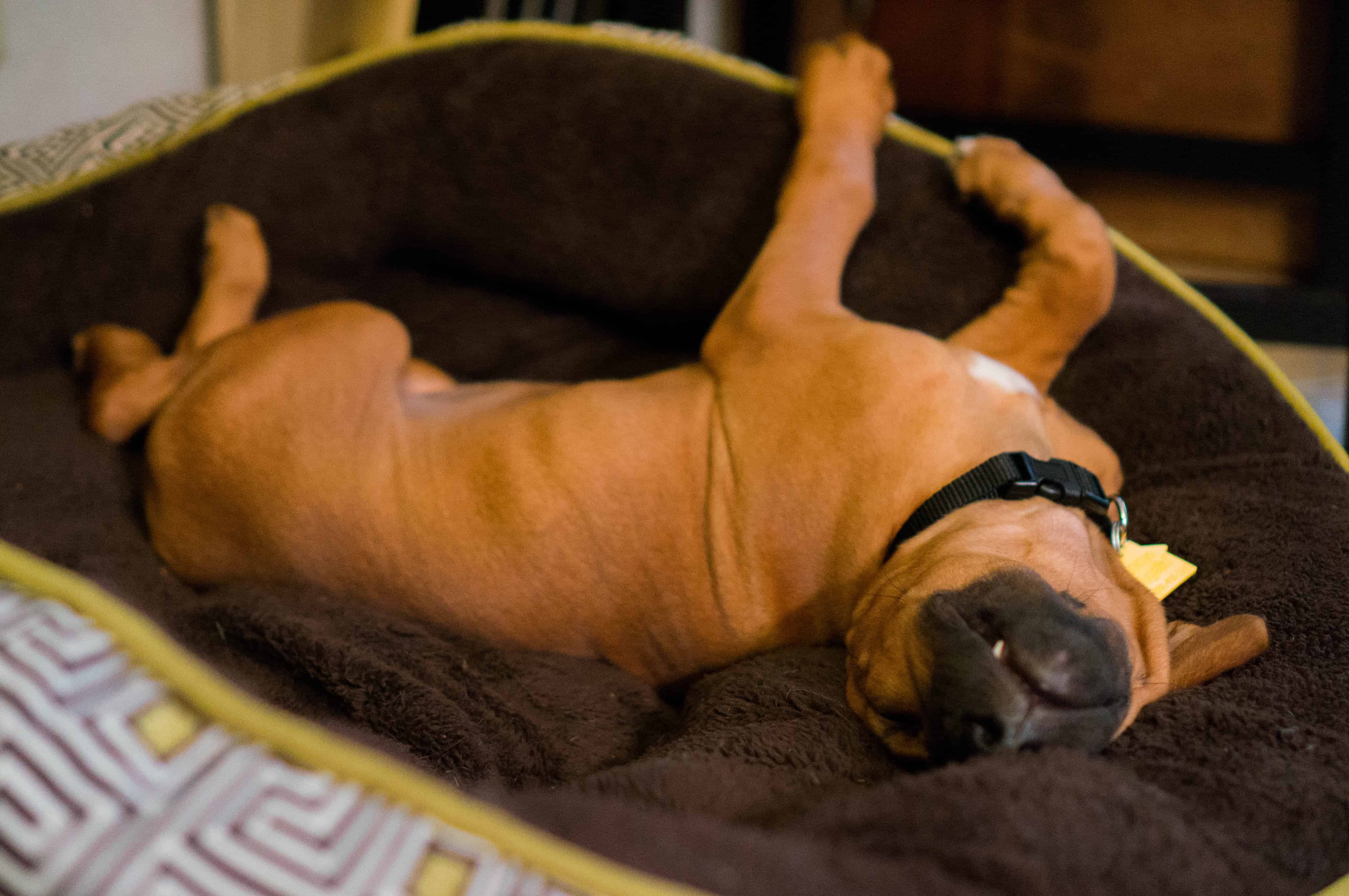 But little sis digs the same nap-time acrobatics!
I'm glad we're spending the weekend in NJ because it gives Eko the space he needs to adjust to our new addition. The pup and I spend a lot of time in the kitchen and Eko comes and goes as he pleases through the swinging doors. I'm happy to report he's spending more time getting to know the pup, but I'm in no rush – they'll have plenty of time for that.
In the meantime, Auggie is absolutely loving his new playmate while he can. He has a few months of size/energy on our girl so Auggie can tire her out for me. And while she snoozes, he's been keeping a close watch.
Auggie is kind enough to share his bed. He double checked on his new friend before joining for a nap
When Auggie flopped down, my girl snapped awake and I thought she might make a break for it
But she was perfectly content to snooze while Auggie looked on adoringly
"Hey Will, can I keep her!?"
Auggie has been the perfect host/playmate and both Eko and I appreciate him taking point on showing the pup the ropes.
But there is only so much Auggie can do, and he can't help with the biggest issue – my little girl still has no name! That's going to change this weekend. We'll report back first thing next week with a proper introduction.  Until then, hope everyone here in the US enjoys the holiday weekend.
(Quick note: I have a lot of video of the pup in action, I just can't edit it on my laptop. Don't worry, next week's video will be a doozy!)