On Thanksgiving morning, my mom hugged me and we both began to cry. It was the first time we'd seen each other since Eko's death.  A hug is safety. It's protection. It's love. The promise of a hug is, "Stay right here and everything will be okay." I could have spent the rest of the day crying in that hug,  and not too long ago I might have done exactly that.  But when everything is not okay, I've learned you have to keep moving. So we wasted no time sharing stagnant and lifeless words of mourning for my pup. I doubt they would have been intelligible through the tears anyway. Instead, we raced Penny down the stairs to reunite with her first friend –
my mom's dog, Auggie
– and headed to the beach to meet with my brother and Doc. The trio of dogs took off in a mad dash across the beach.
Penny, Doc and Auggie wrestled and romped through the sand for the better part of an hour. Three dogs who just three years ago weren't in our lives – Penny and Auggie not yet born, Doc not yet rescued . To watch these dogs run was to witness the culmination of each of our commitments to foster new love in the world. A living testament to the ideal of  
an ever generous heart
, no matter how many times
you've been robbed
. Penny and Auggie wildly battle was a happy reminder to stay committed to that ideal.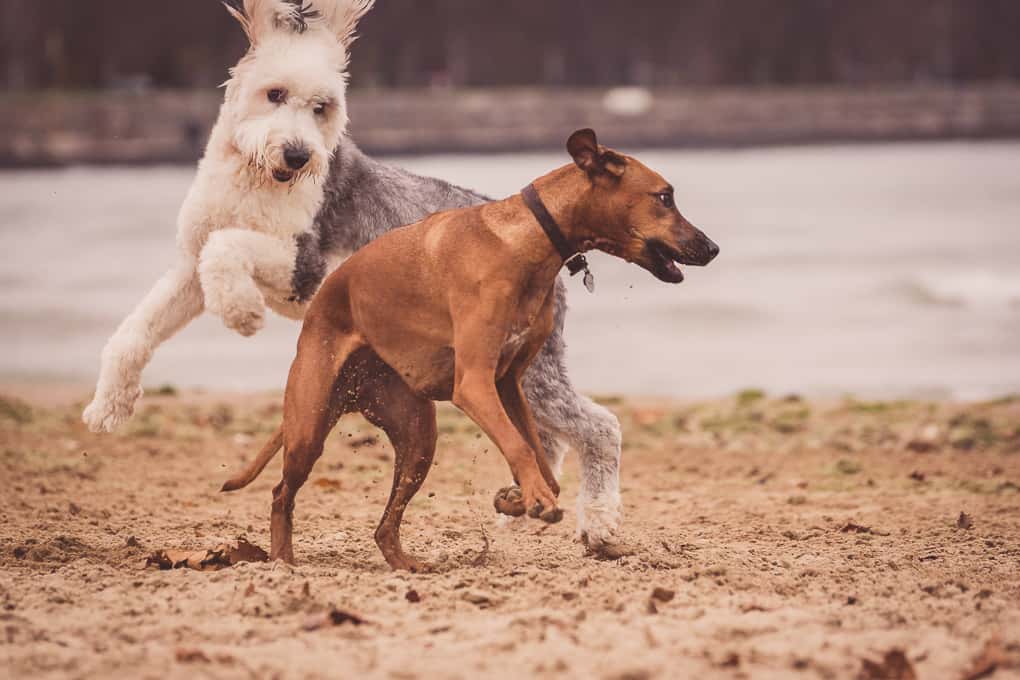 As words failed to capture my grief when my mom hugged me, words too failed to capture my gratitude when I watched the dogs play. I quieted my mind and simply let these joyful pups carry our hearts and our hopes with them. An exuberant reminder that thanksgiving is not just words on a page or toasts given round a table. Ultimately, it is an act of forward motion.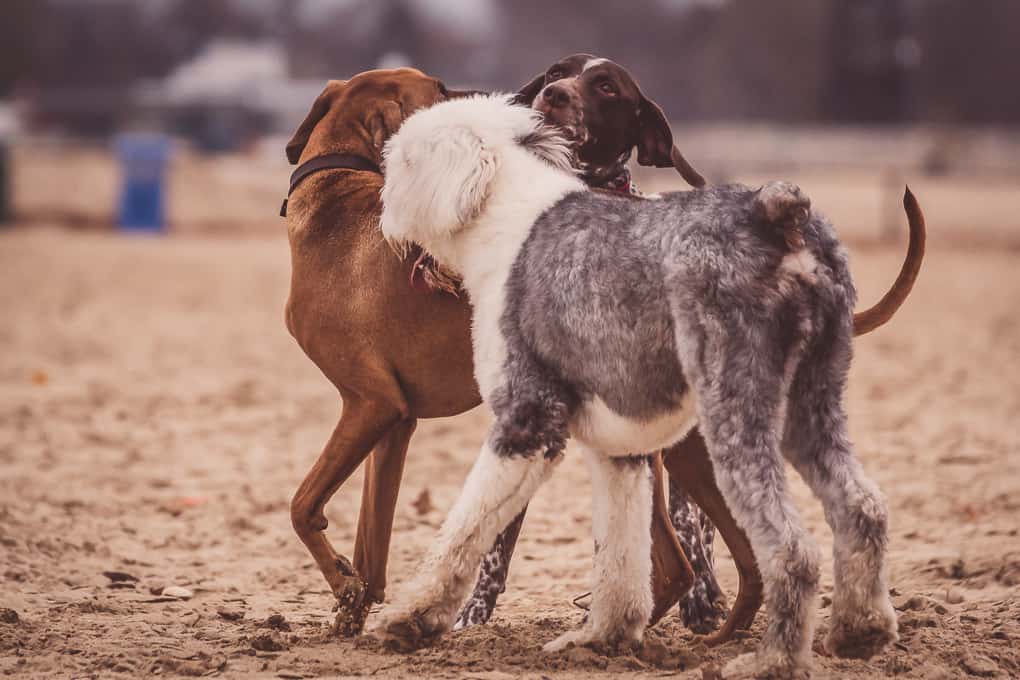 We spent a wonderful weekend with my family and Emily's family. A celebration of thanks and love for all things past, present and yet to come. Best of all, a rejuvenating reminder to move forward with gratitude and joy. Well, after we sleep off the turkey, that is.