I have big (lesson) plans for Penny. I want to teach her obedience, loose leash walking, how to signal she needs to go out, how to sit patiently for grooming – the list goes on. In life, for both pets and people, there's always more to learn. But before the techniques and strategies and study sessions can begin for Penny and me, there is an invaluable prerequisite course.
"Hey buddy, we just met. Why should I come out and listen to you?"
Penny has been fun and outgoing from the get go, but she's also quite independent. Especially during our first few days together I could tell Penny was uncertain of what to make of me. While she relaxed under the safety of the table Penny sized me up with one simple question: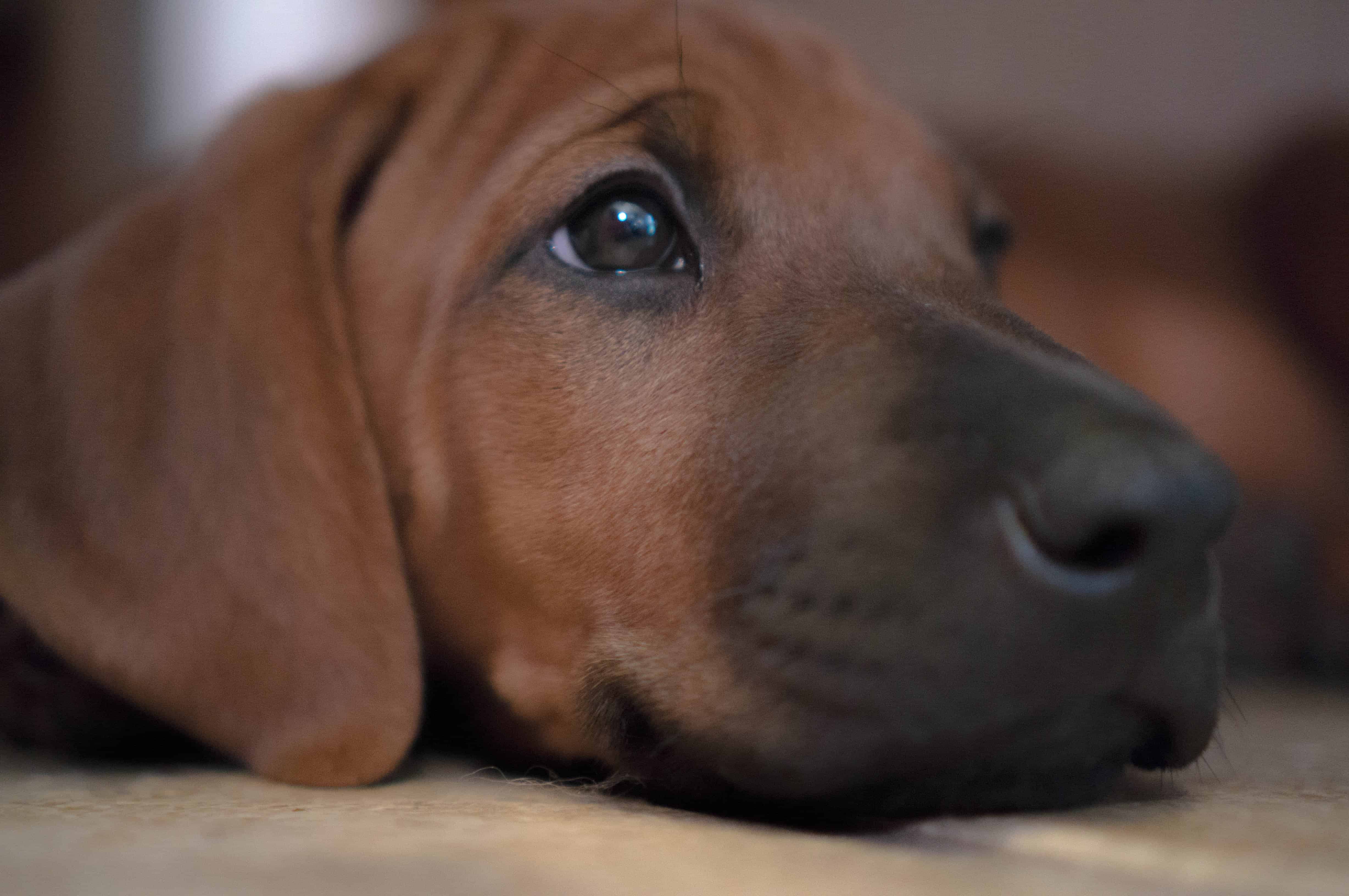 "Why should I trust you?"
And so for the past two weeks, my overriding goal has been to demonstrate I'm worthy of Penny's trust. Not just that, but I'm also showing her that when she trusts me, great things happen.
Big adventures begin with little steps. It took lots of coaxing to convince Penny to cross thresholds like this one, but she quickly learned there was always fun to be had on the other side
Penny doesn't have to believe I'm trustworthy based on my word alone. I have references! In novel situations, Penny will look to Eko as a proxy for how she should behave.
At the vet Penny was initially skittish about the exam table
 But once she saw Eko was ok with it, Penny visibly relaxed
These first few weeks/months together will lay the foundation for Penny's future with me. The most important thing I can teach her during this time is trust. Once I've earned Penny's trust the other lessons will begin to fall into place. Earning Penny's full trust is an ongoing project, but between Eko and me I think Penny feels quite comfortable.
Literally, between Eko and me, Penny feels quite comfortable!
So with love, play, encouragement – and treats, of course – I'm hard at work showing Penny that trusting me will keep her safe, happy and well fed!